Draw-your-brand with Lori Levine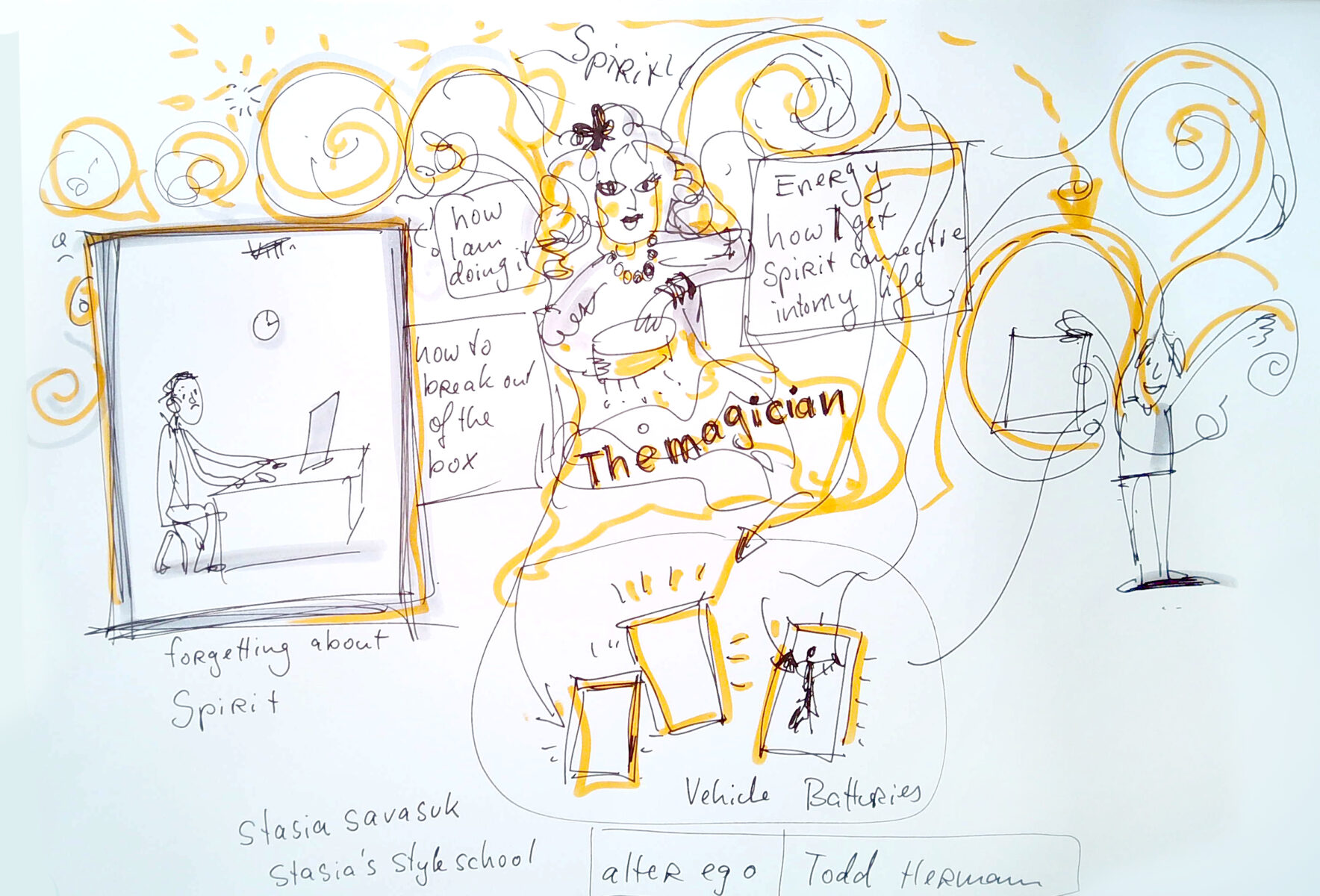 Before I had my session with you, I wasn't 100% clear about my client or how to brand myself. When I would think about this on my own, I felt like I hit a roadblock. You really helped me understand who I am as an artist and what I'm really selling – which is  much more than paintings. I'm selling a spiritual connection and the energy around that connection. As you led me through your exercise and drew what I was saying, a clearer picture emerged.
Seeing the images really helped me understand more about who I am as an artist. I am amazed at your talent of listening and unravelling what I was saying all while drawing a representation of it. When you drew a picture of a person in a box sitting at a desk, you helped me see that my art transforms people away from their mundane life.
You then drew a picture of me and how I am offering people this mystical, magical energy that I channel through my paintings. This is a me that I don't always share with others, that I'm afraid to share with others, but it's such an integral part of my art. You helped me see not only a problem my clients face, but who I really am as an artist and how I need to start to express that more. I feel much clearer on how I can approach my client and help them understand how my art can enhance their life. The visual representation is a huge reminder of this. Your approach is so different than anyone else's. It really helps me see me, my art, and my client in a whole different way and I feel more confident. Thank you.