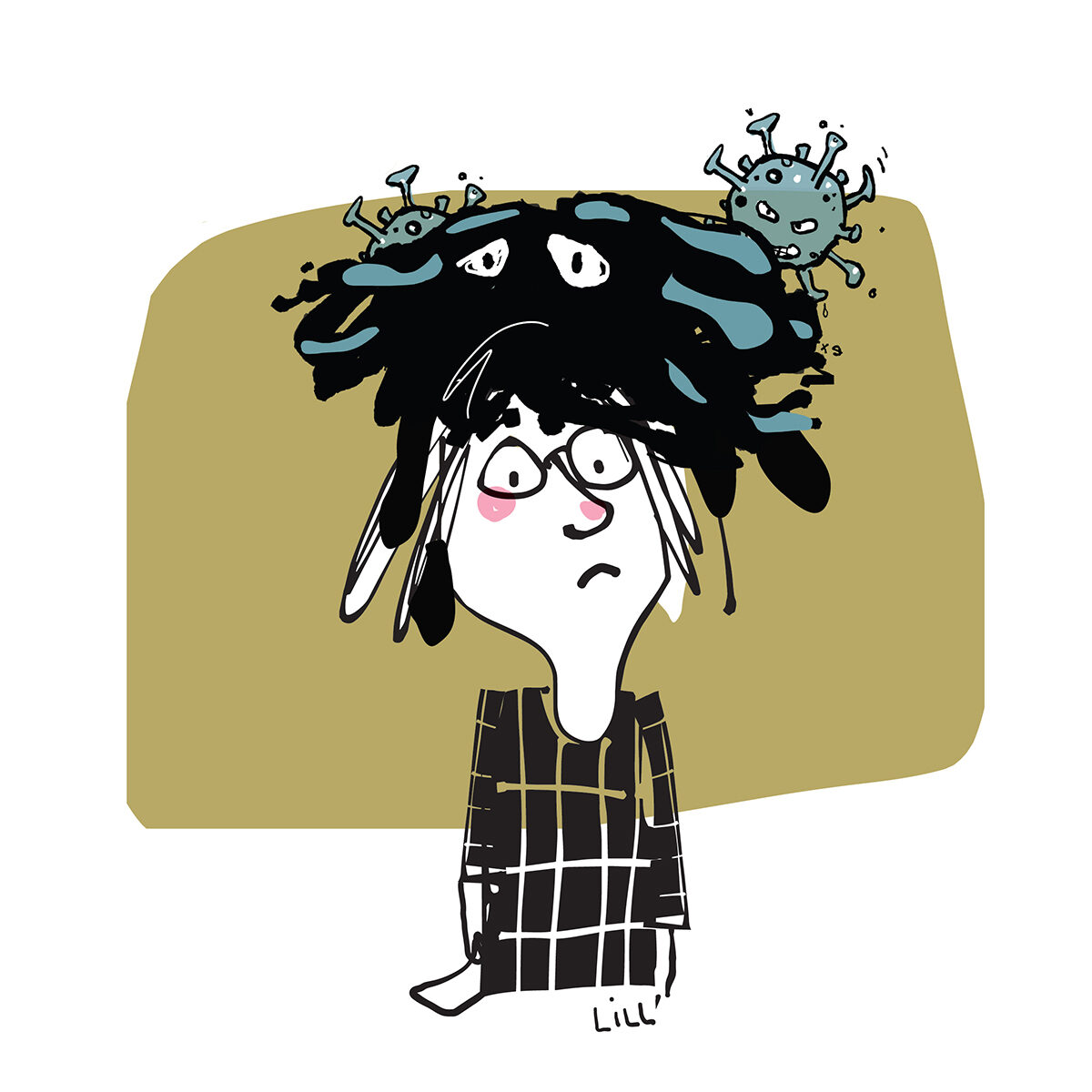 Hi, thank you for stopping by.  I hope you managed to stay virus-free so far!
These days I am going through a regular cold. Nothing dangerous, Just that my nose is running, I have a pounding headache, and feel sorry for myself.
My activities shift between lying on the sofa watching Corona-news, drinking hot chocolate, and trying to work.
I wanted to upload last Tuesday's webinar recording to my drawing class.
And now…  the recording isn't there. Gone. The recordings-folder on my computer is terribly empty. Oh no! I feel even sorrier.
We had been drawing some nice scary problem-monsters!
Black, amorphous things with sharp teeth. Spider webs, skulls, and masks with hollow eyes.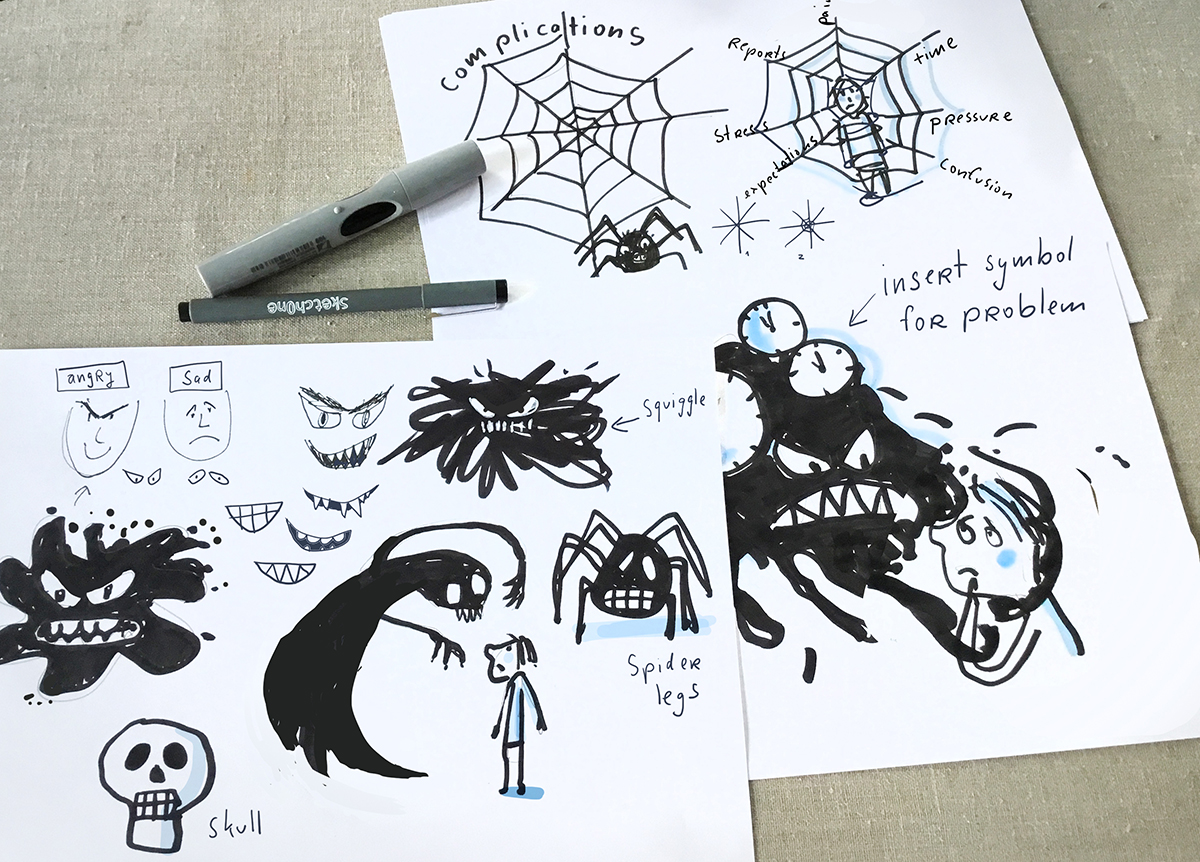 I start playing.
I take the monster that I had named "gloom" and put it (digitally) on top of "my" head. It feels satisfying in a weird way. I let some digital ink drip down my face. Put some red on the nose and pink below the eyes. Yes! This is exactly how I feel. I add a few coronavirus spikes because that's what is on my mind.
Tada! A portrait of miserable me that I can use to illustrate my newsletter. It makes me feel better!
To a degree.
It is time for a cup of hot chocolate.
What are you doing when you have a cold or are down in some way? Have you tried to get misery on paper in some shape or form? Did it help?
I hope though that you are happy and healthy, and drawing just for fun.
Lots of love
Ingrid
P.S. You could check out my online class Illustration made easy. There are loads of lessons and webinar recordings about many topics. Just not the one with drippy spiky monsters.
P.P.S. Danish language ahead!
Der kommer en ny tegnekursus den 20.5.2020: Draw your Brand! (det kunne jeg ikke oversatte til Dansk).
Vi tegner din virksomheds kerne-historie som en Brand-Storyboard.
Du bliver klogere på hvad du gør for dine kunder.
Og du bliver bedre til at tegne.
Kurset er målrettet selvstændige, men principperne af visuel historiefortælling kan anvendes af alle.
Den første plads er allerede taget.