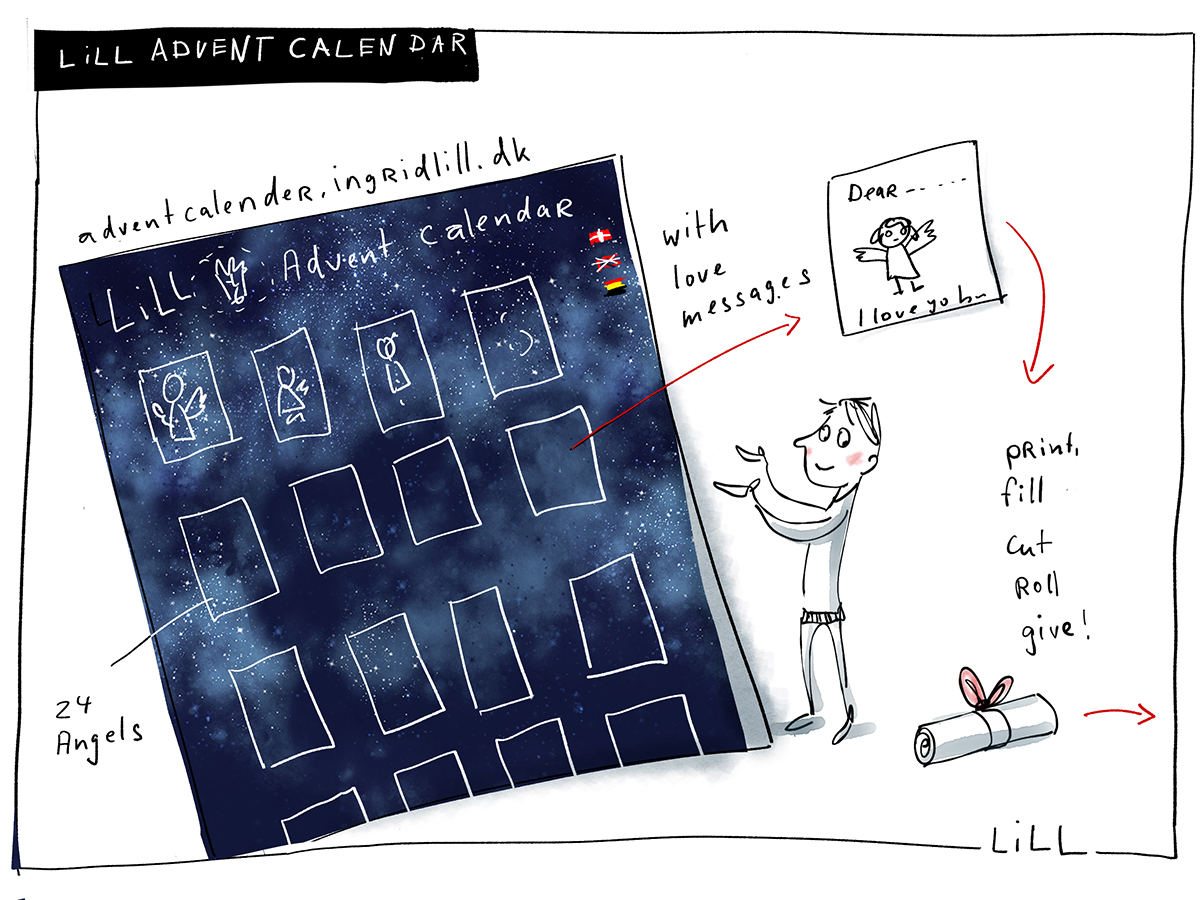 Give love instead of chocolate! Or, give both. There are going to be 24 Lill angels who want to bring a message to your loved ones – or to yourself! The advent calendar is here. You also find it in the sidebar.
Click on today's angel, print the paper slip, fill out, fold or roll and give. I left space so you can write "I" or "we" love you, or fill in "LiebeR or LiebE … in German".
You can visit Sherry Belul Richert's wonderful site simplycelebrate.com for inspiration what to write. I have the idea of giving love lists from her.