Lill style kitchen timer sprints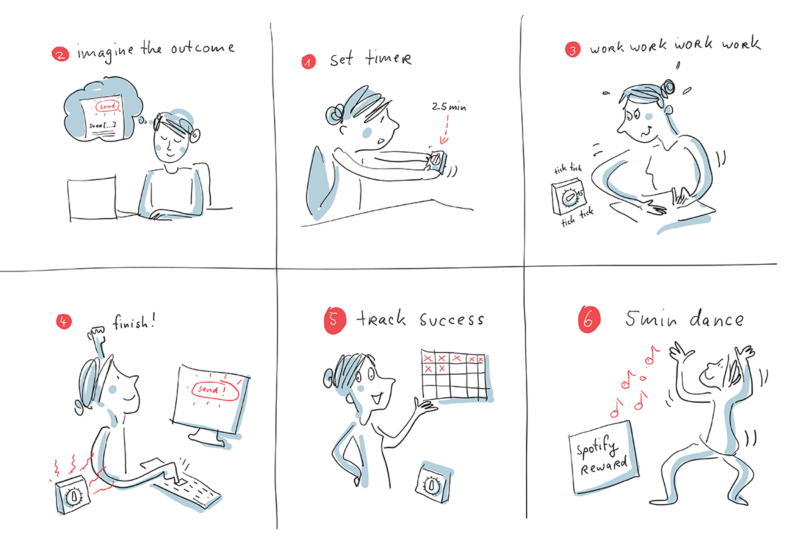 If you're anything like me, you find it more difficult to work ON your business than to do IN your business.
Getting motivated for client work is easy because you have deadlines
For working on my own stuff, I need help. Like, the Pomodoro technique.
Today is the first time I tried it with my brand new real, ticking kitchen timer!
It took me two sprints to get the email to my list illustrated, written, and sent. I also had two dance breaks.
Now in the third sprint, I want to get it out on social media.
Meeting the first hurdle: Needed to quickly comment on a few posts and reply to messages. I wonder if that should be assigned to a different interval...
I'm still learning. I'll keep you updated.

If you enjoy this post, you might enjoy my illustrated newsletter about branding, creativity, and running a one-person-business.