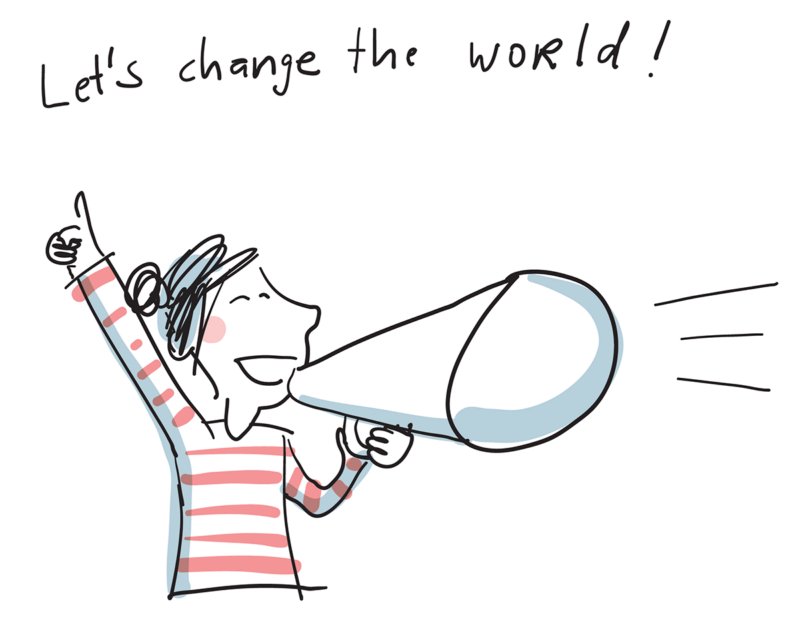 What is it you are shouting from the rooftop?
You might ask, why even think about something like that? Maybe right now, making money is all you are worried about.
The problem with putting money in the centre is that it doesn't help you to stand out. It doesn't give you a reason to shout from the rooftops.
Finding a way how you change the world for the better does give you a reason to shout!
Here are the first two questions I asked you last week:
1. Is there something that literally wouldn't exist without your business?"
2. How does your business make people feel?
Today's prompt:
3. What do you enable your clients to do that they couldn't do without you?
You can just pick one little thing from one client if you feel like this is truly something that only you could deliver.
My answer:
My clients get excited when they see how all the pieces of their business fit together and make sense. When they see that they actually have a unique way of helping their clients.
I help my clients shout from the rooftops what they do! 
I'd love to hear YOUR answer!

If you enjoy this post, you might enjoy my illustrated newsletter about branding, creativity, and running a one-person-business. you can sign up here