What is your doodle type?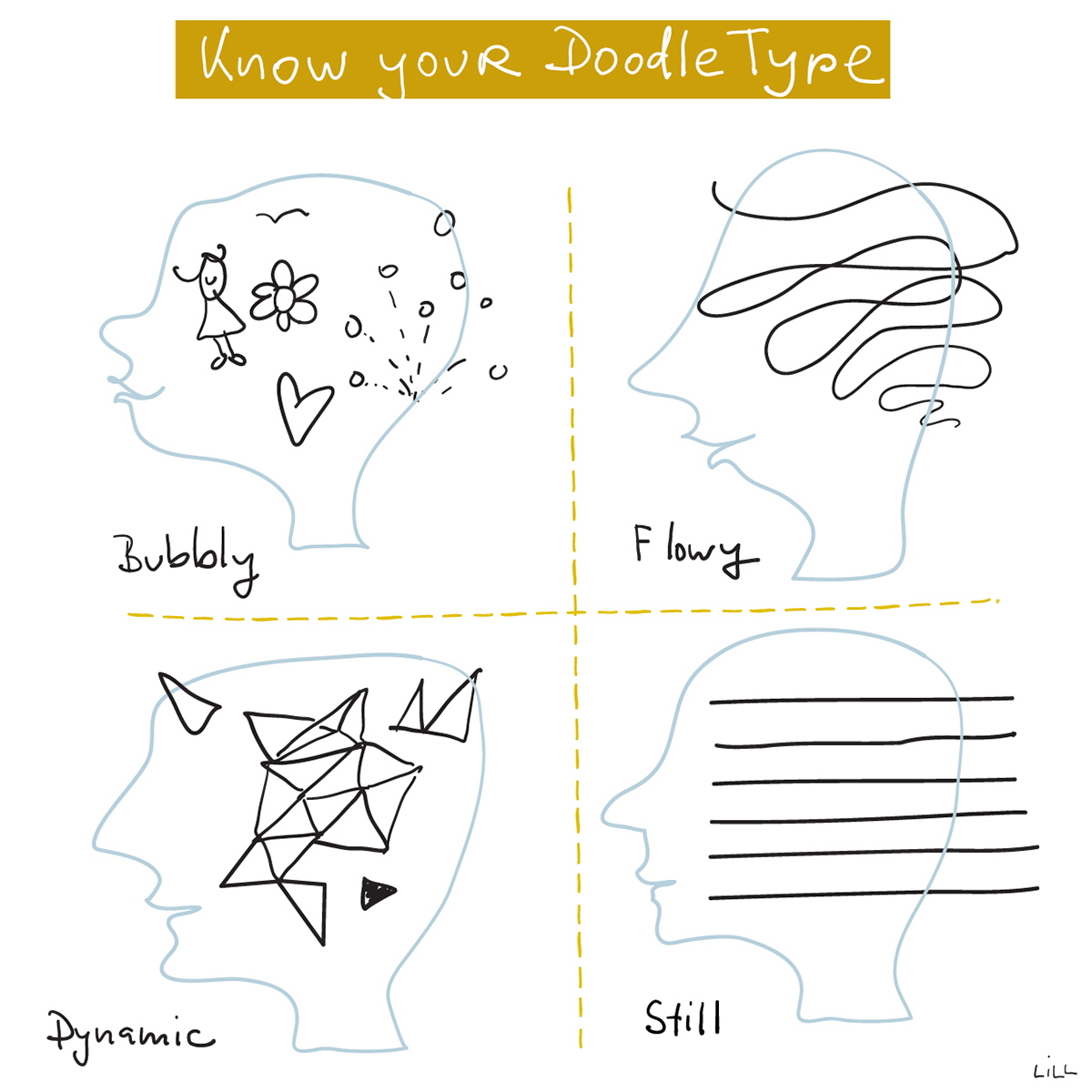 Are you working on finding your brand voice and style? Maybe your phone doodles can give you a clue.
I have the idea from stylist Carol Tuttle website "Dress your Truth".
She identifies four categories: bubbly spring, flowy summer, dynamic fall, and still winter. Each with its own colour characteristics. You can buy matching clothes on her site, too.
But back to branding.
Your brand needs styling, too. If you're a one-person business, there is probably some overlap between your personality and your brand's style.
If your brand is a quirky spring type, you might want to use dots and flowers and fresh colours.
If your brand is a harmonious, flowing summer, use soft colours and wavy lines.
If your brand is dynamic "autumn", use urban imagery and bold colours.
If your brand is authoritative, use a few but bold colour
statements, and keep the design simple.
You can also pick two categories and mix them!
Which style to hone in to depends not only on your own type, but also on what your customer needs from you.
Do they need soothing energy? Or a loving kick in the butt?
My own lill branding style is "winter" - my logo has just a vertical red line - with lots of spring illustrations sprinkled in.
It corresponds with my own personality and the colours I wear - and it is a mix of structure and inspiration for my clients.
Can you identify your doodle type?
My doodles: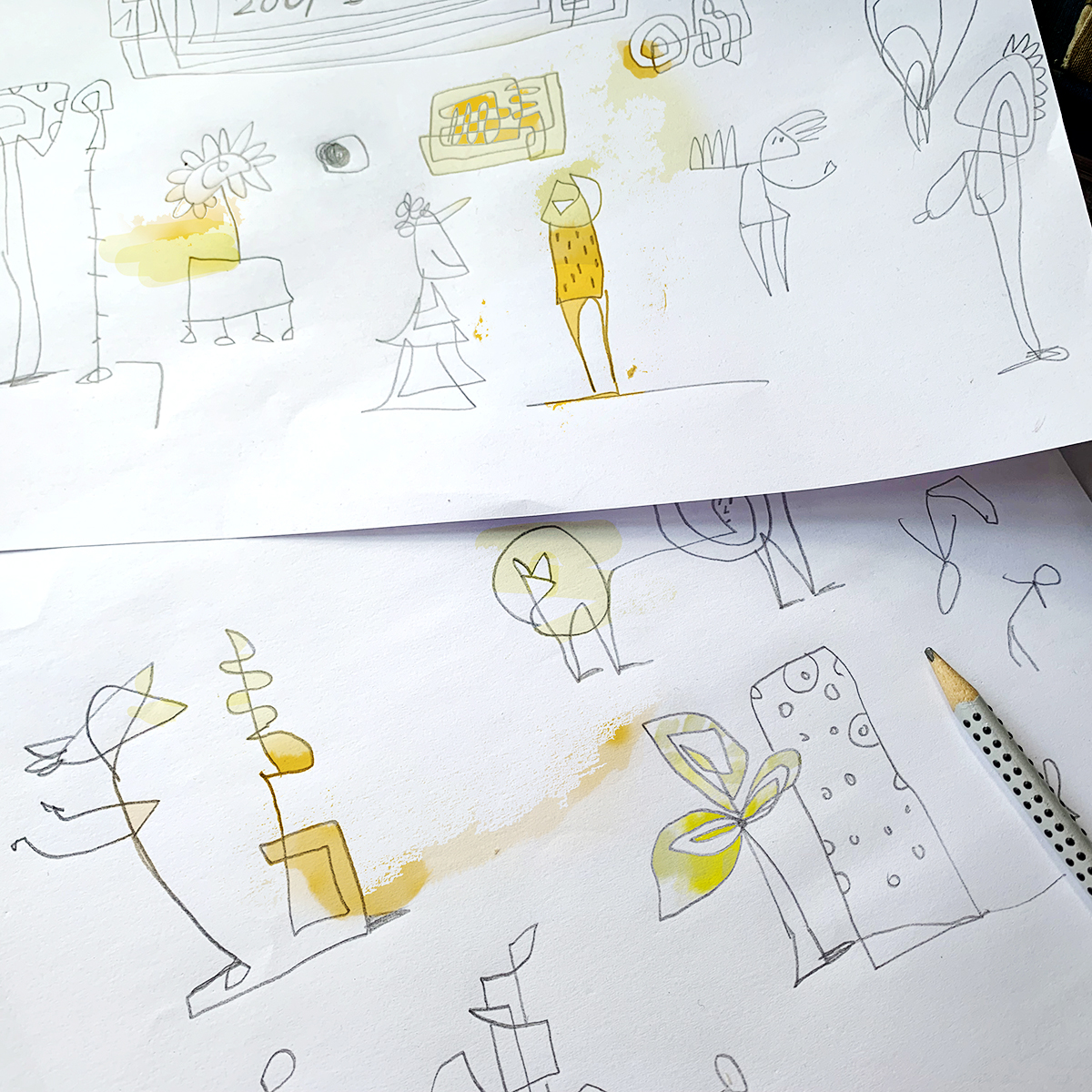 If you enjoy this post, you might enjoy my illustrated newsletter about branding, creativity, and running a creative business, you can sign up here