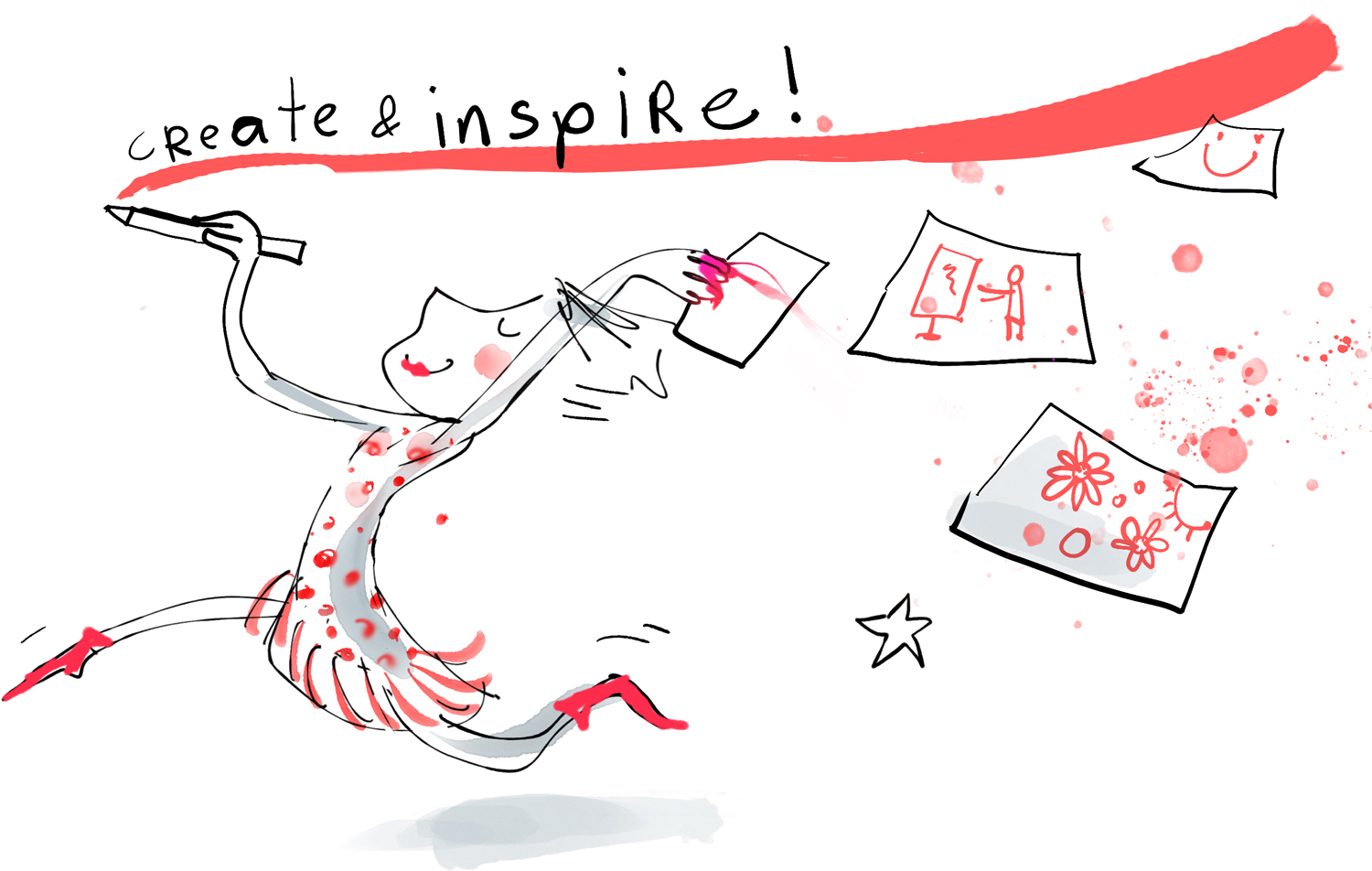 Welcome to my universe of visual storytelling
See the big picture of your business
Is your message clear enough?
Do visitors of your website "get"  your message within a few seconds?
Are you drawing them in with a compelling narrative?
Learn  easy illustration
For teachers, coaches, consultants, and everybody. I teach drawing online, and in my studio in Herlufmagle, Denmark
See my drawing classes ---->
Hi, I am Ingrid Lill – artist and visual storyteller.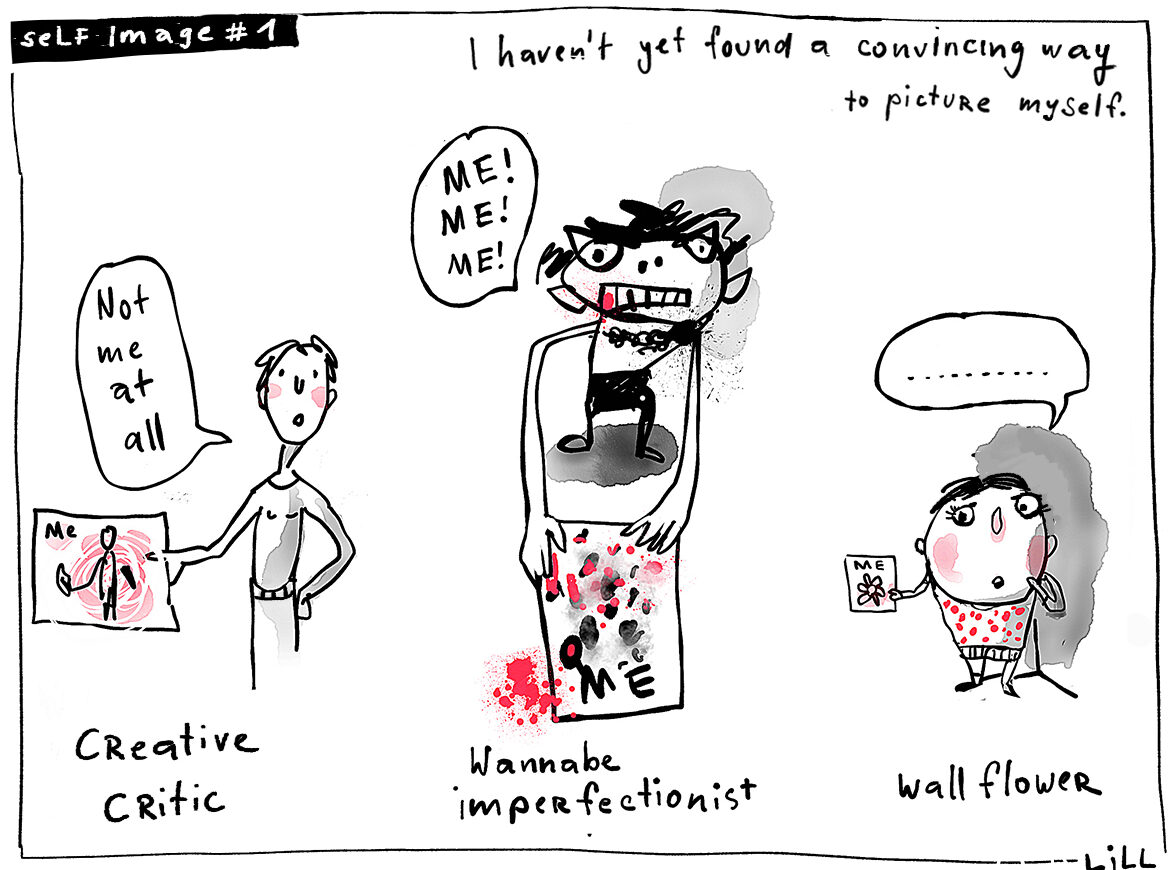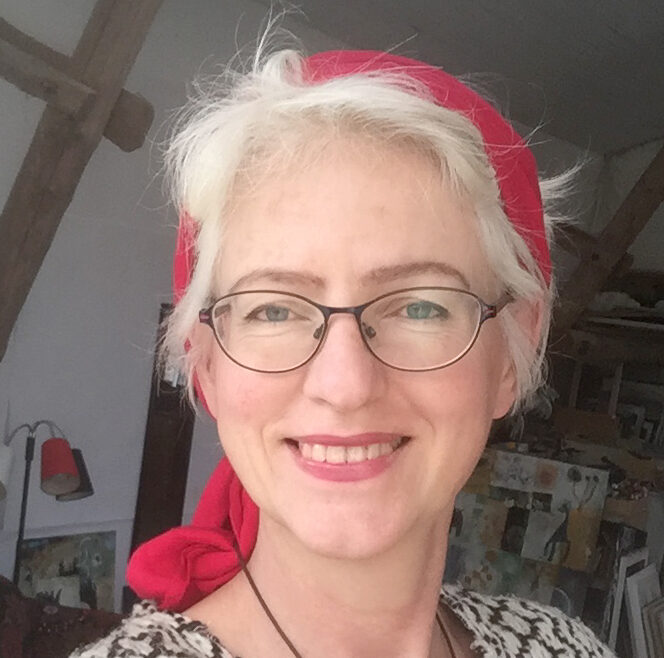 I'm a communication designer, illustrator and graphic facilitator.
My drawing obsession started a few years ago with this little cartoon. I wanted to have a blog, but never got past the "about me" section. So instead of writing, I drew myself, without trying to get it "right".  All of a sudden I had a voice! And dared to become visible.
When I am not teaching, I do graphic recording at conferences and seminars. Or I sketch for fun at events.  And sometimes I just play with paint and paper. Life is good.
My art store is beginning to fill up with prints and paintings of mythical places and creatures and Very Weird dolls.Enter if you dare.
To my webshop --->