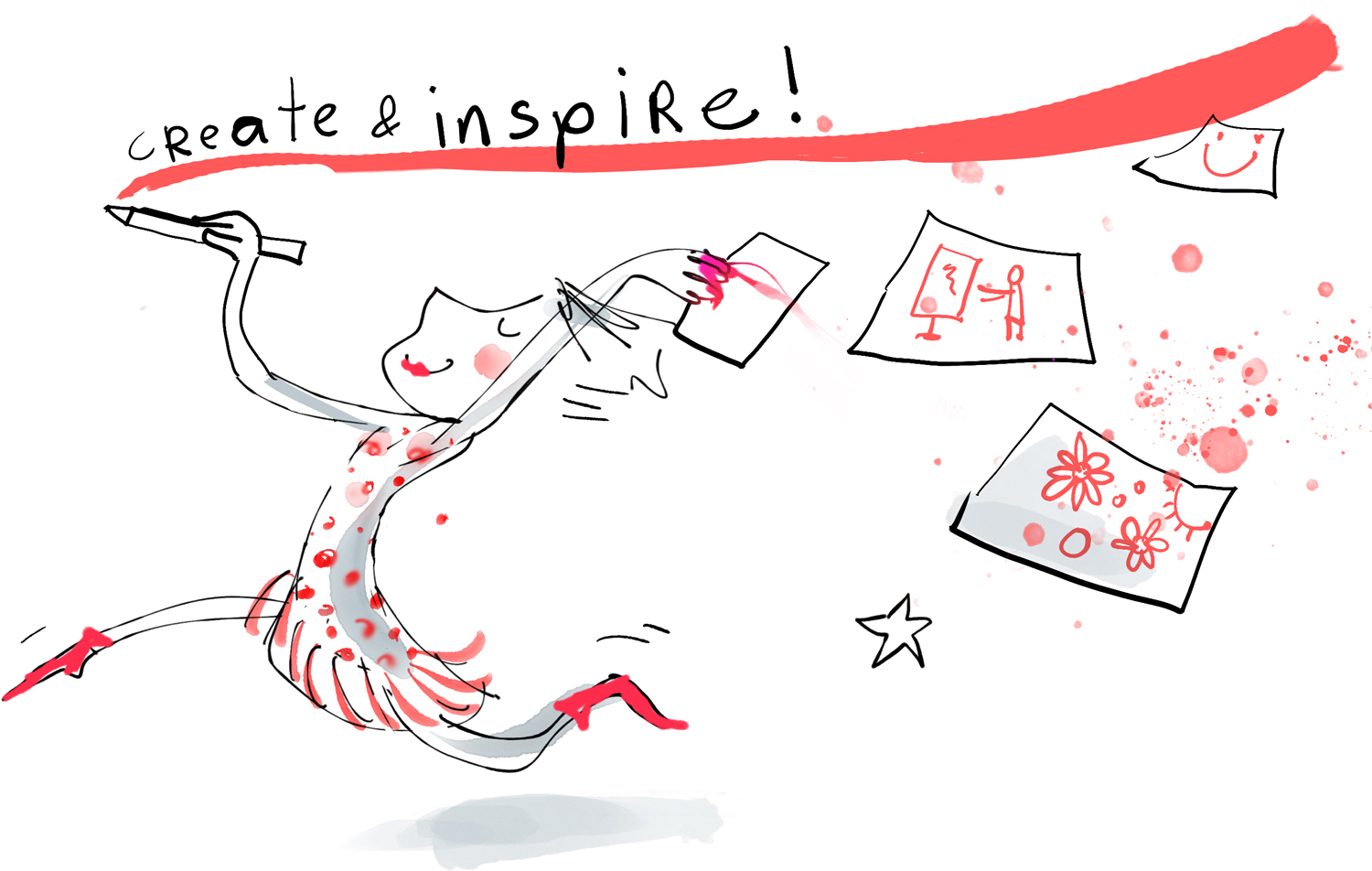 Are you tired of all the talk? Try drawing!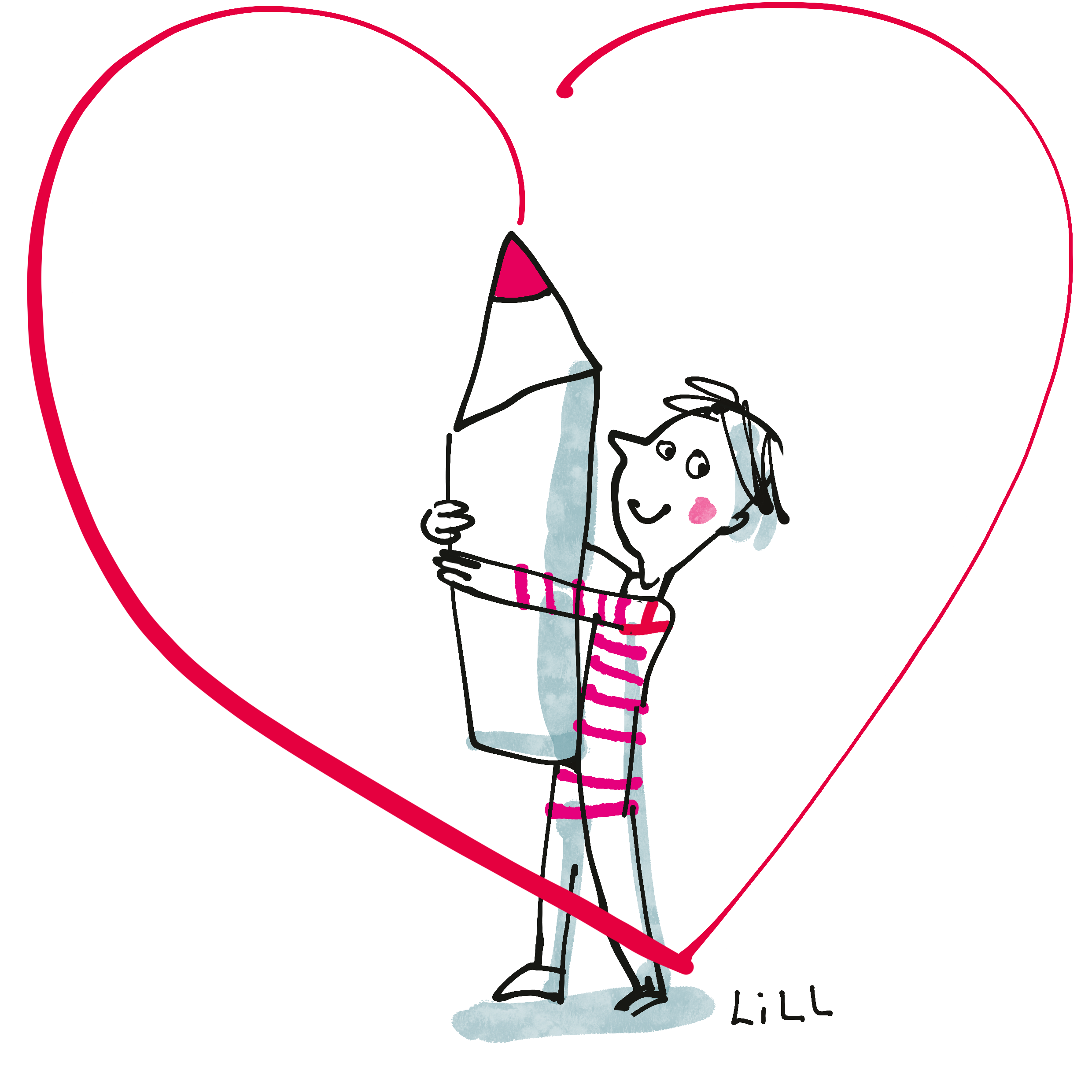 A picture says more than a 1000 words ...  because it speaks to a different part of the brain. It creates an emotional connection in an instant.
Nothing catches your audience's attention like a live drawing.
And, drawing is easy! You just have to stop listenening to the toxic comments of your inner critic (Oh, how well I know those!) and learn some simple drawing techniques.
Imagine you could visualize your clients' transformation with a few lines! Catch your audience's attention! Get superclear about your brand message – in a fun and playful way.
In the section below you find ways to explore the possibilities.
Welcome to my universe of visual storytelling
Learn  easy illustration! For coaches, consultants, teachers and other creative people.
Online, and in my studio in Herlufmagle, Denmark
See my drawing classes ---->
Are you a business owner who struggles with explaining what it is you are doing?
Is it time to redesign your website with a clear structure?
Do you need an impactful elevator pitch?
Let's meet on Zoom, and I help you to get a clear picture of your brand, by drawing it for you!
My art store is beginning to fill up with prints and paintings of mythical places and creatures and Very Weird dolls.Enter if you dare.
To my webshop --->
Hi, I am Ingrid Lill – artist and visual storyteller.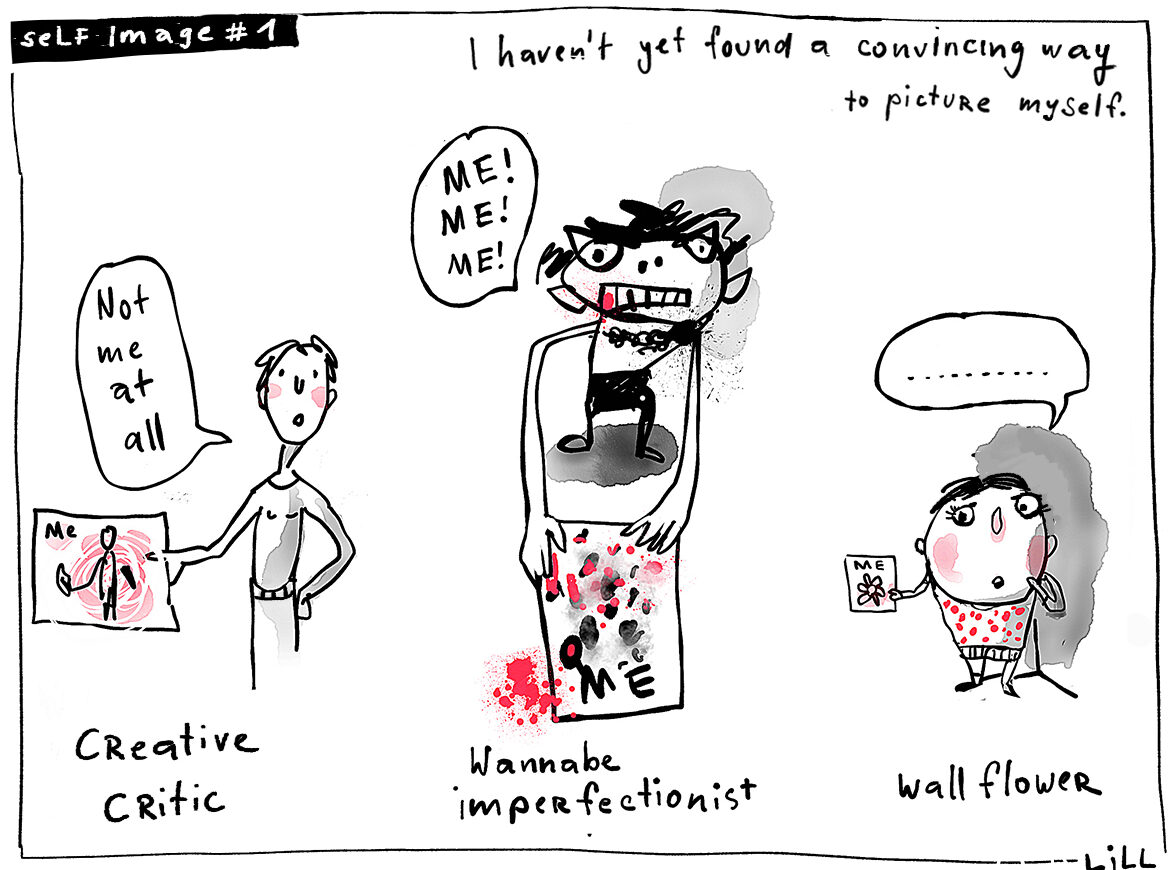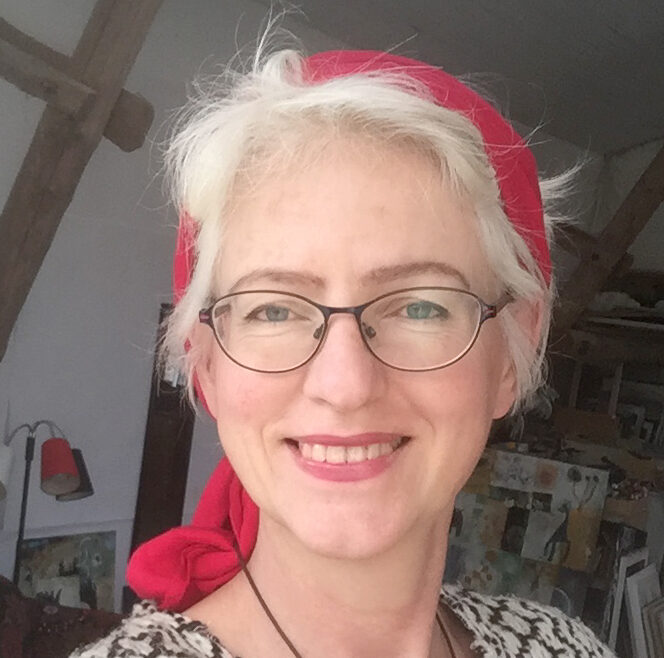 My drawing obsession started with this little cartoon. I wanted to have a blog, but never got past the "about me" section. So instead of writing, I drew myself, without trying to get it "right".  All of a sudden I had a voice! And dared to become visible.
When I am not teaching, I do graphic recording at conferences and seminars. Or I sketch for fun at music events.
And sometimes I just play with paint and paper. Life is good.
Start drawing!