Find your Brand Story
Now could be the time to (re)define and clarify your brand message, and create a marketing plan that works.
Head over to the Brand Storyboarding page, and see how a Visual Storyboard session can help you to attract customers!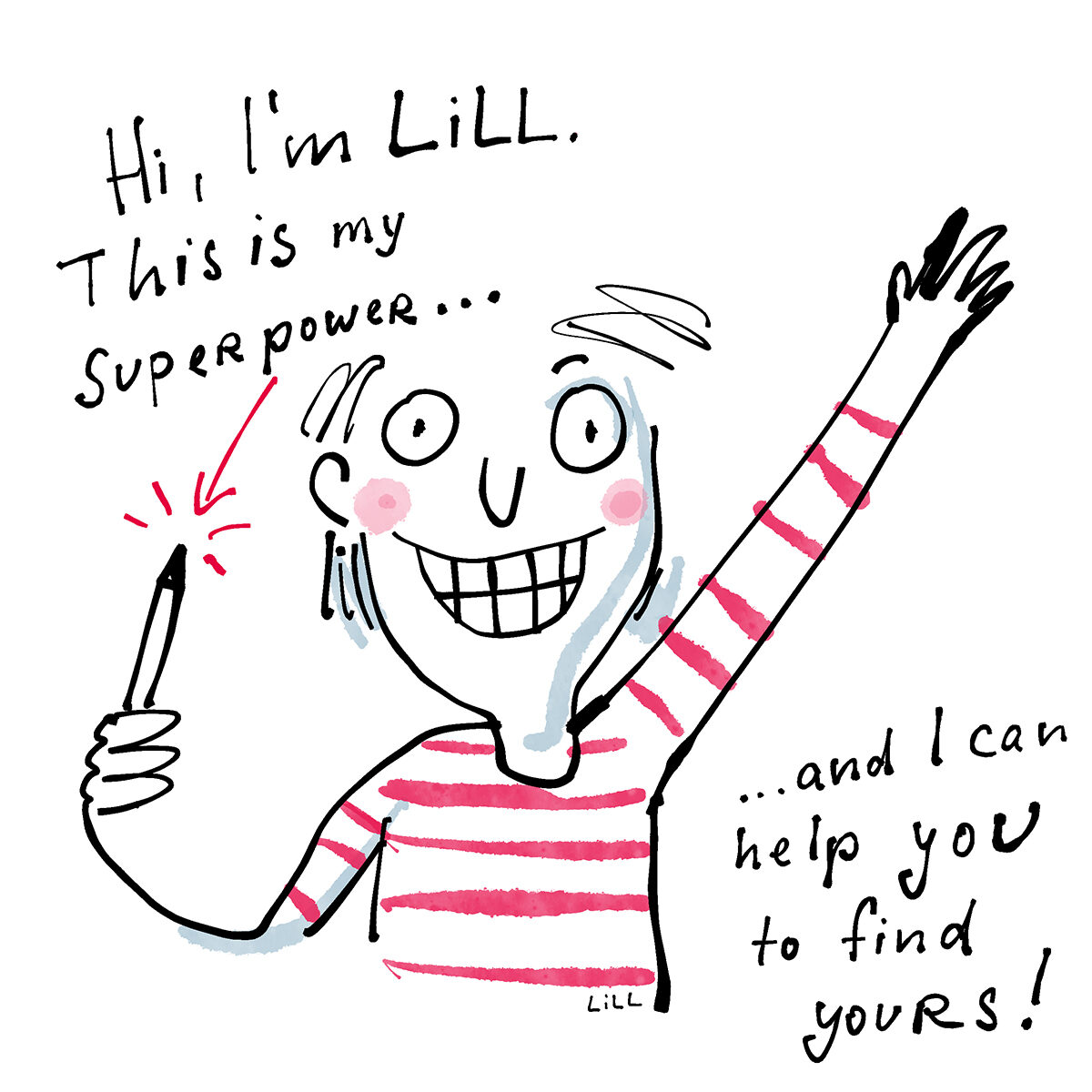 Visual Coaching
Are you stuck in this crisis, and need to see new possibilities? Drawing your thoughts out on paper helps to get clarity and overview, and makes space in your head for new ideas. I guide you through the process with insightful questions – and you see the drawing unfold while we talk.
Right now I am offering sessions at a discounted rate!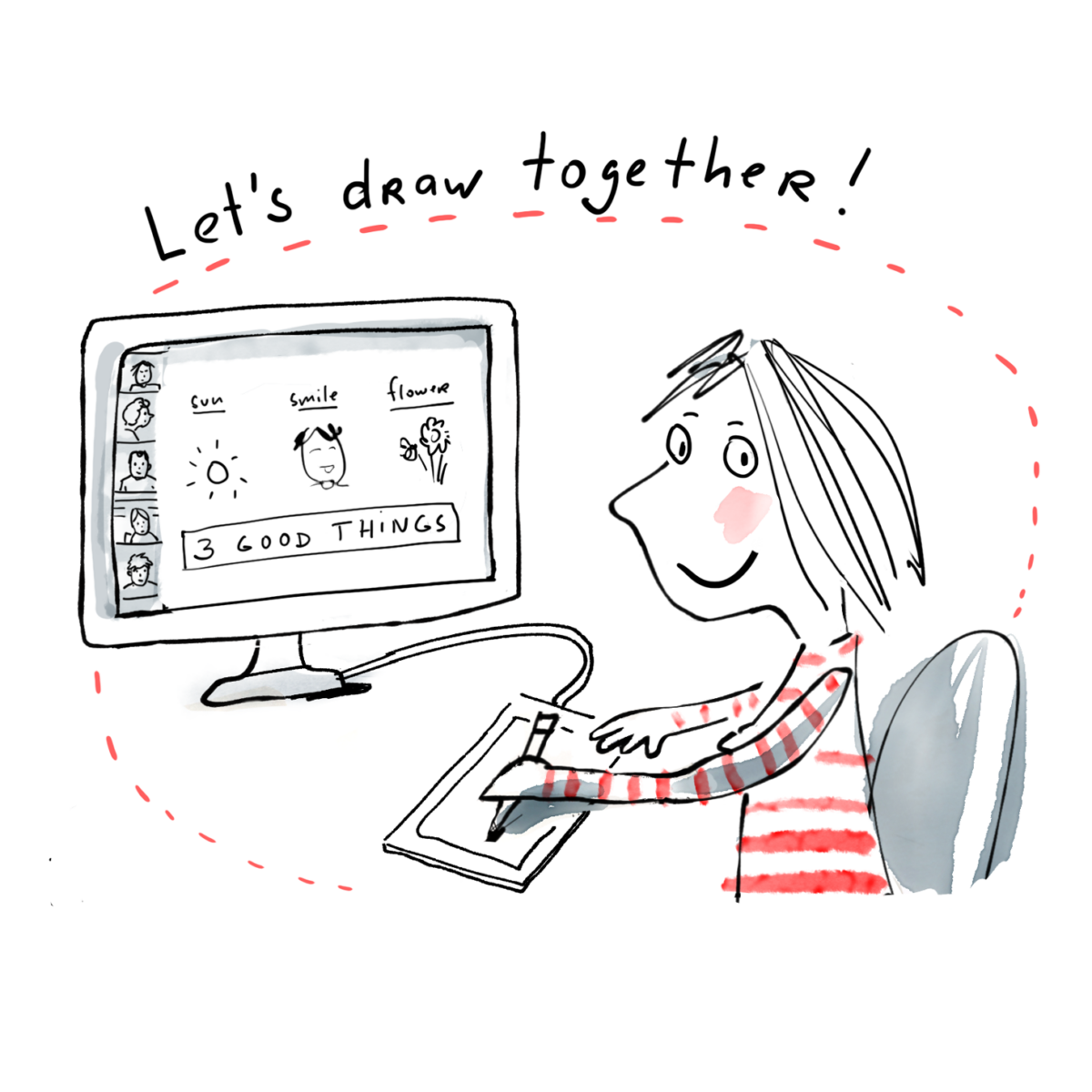 Free weekly Drawing Club 
I'll host free drawing meetings in the time to come. At least once a week.
In the meeting I'll show you my gratitude practice and I help you draw yours if you are stuck. You can bring your kids! Sign up here.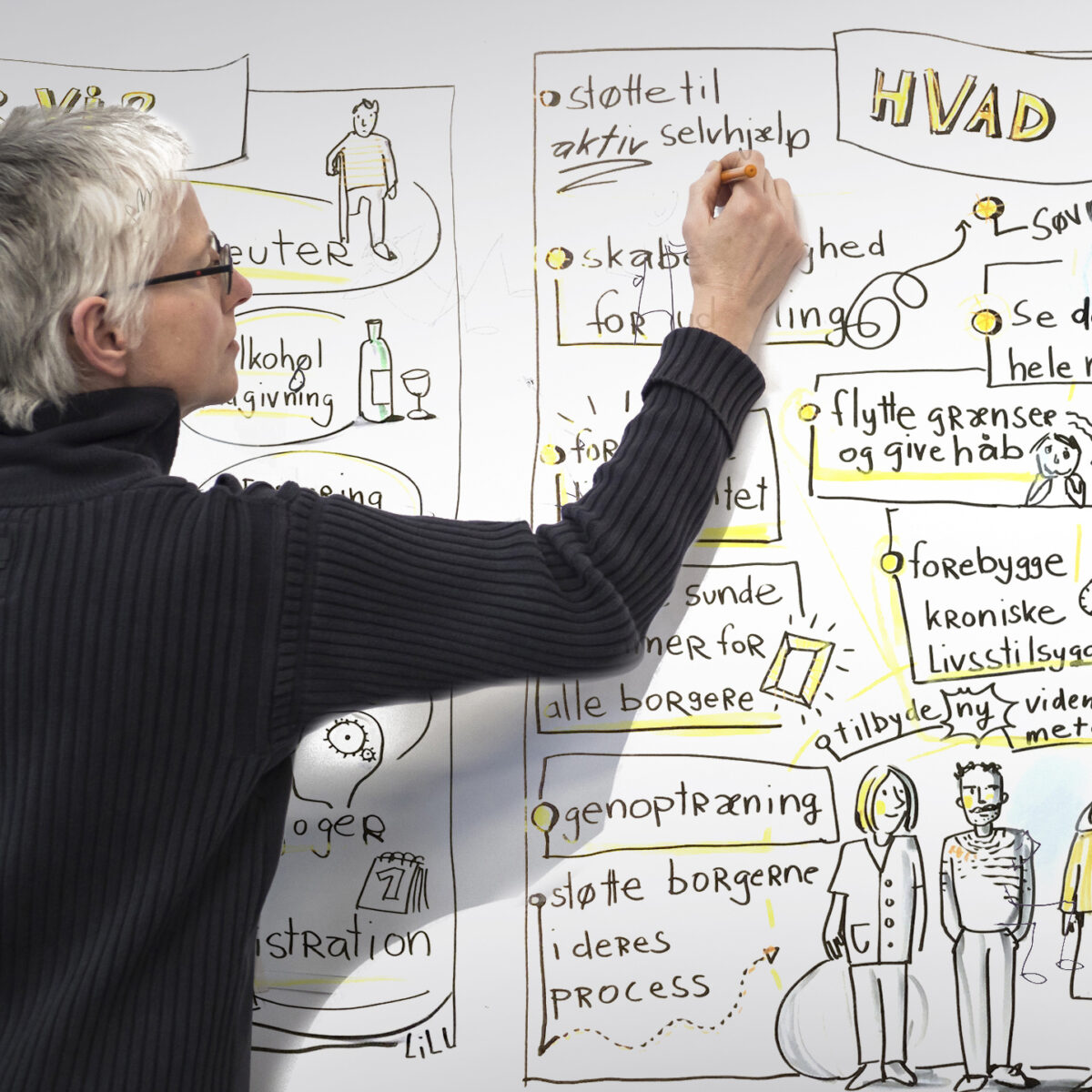 Drawings and design
Case Studies: Take a look at my illustrations, explainer videos and live drawing that I did for clients from conferences and workshops.
Sketch Blog: Take a look at drawings about my ideas, life, and everything!
Three things: Here you can find my daily drawings.
Find and tell your story! 
Hi, I'm Ingrid Lill – communication designer and visual storyteller.
I love everything visual – drawing, design and colors. I started drawing when I was a little kid, and I haven't stopped since.
But.
Pretty pictures and beautiful design isn't nearly enough if you want to communicate effectively. You need to have a concise message in order to get through to your audience.
I have struggled with this myself for years. Focusing is one of the hardest things if you are anything like me – i.e. interested in a thousand different things.
Only recently I got the idea to draw my business instead of just writing it. Result: Instant clarity! I found out that all I do is about communication: I help clients to find and express their message: LiLLBrand Storyboarding
Or I can teach them to tell their stories in my   online drawing class.
And sometimes I just paint, and I make very weird dolls.
I'd love to hear if you find something on my site that inspires you. Just send me an email!
Thank you for being here!