Drawing classes for people who say they can't draw.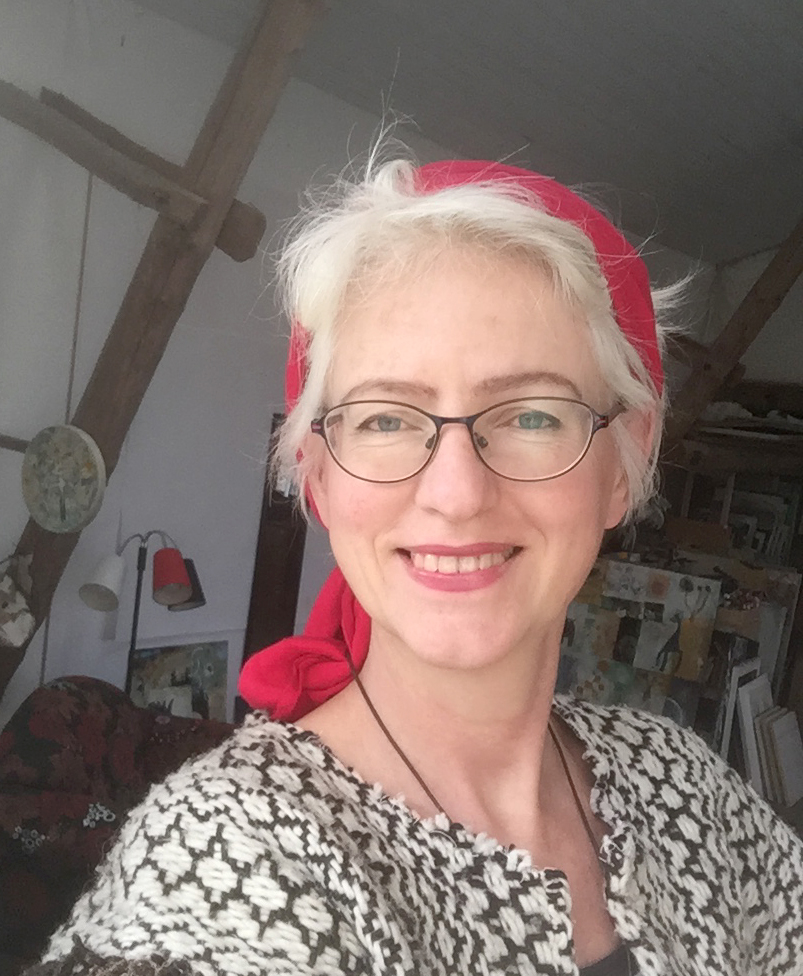 This is me! In my studio on the contryside in Denmark – between Ringsted and Næstved. 
Hi, I'm Ingrid Lill –  artist, illustrator and drawing missionary.
Drawing is easy and fun if you stop listenening to the toxic comments of your inner critic (Oh, how well I know them), and learn some simple drawing techniques. And, of course – practice. Which is fun!
Being able to draw something that is in your head is incredibly freeing. Imagine you can visualize your clients' problems with a few strokes – draw out their strengths and their dragons, and sketch up a plan that helps them.
And, you can brand your business using your drawings, with humour and personality!
If you are fed up with clip art and stock photos, and want to use drawing professionally,  schedule a  free consultation  with me.
I can show you what is possible, and we can even do a little drawing session together – it might be all you need for a breakthrough.
When I am not teaching, I do graphic recording at conferences and seminars. Or I sketch for fun at music events.
And sometimes I just play with paint and paper. Life is good.
Start drawing!
Ways to unleash the power of the pencil
6 elements are all you need!