Your coaching turned out great for me. Finally, I have a marketing method that works. A DREAM! I'm so glad that we found what to niche down on. I'm picking up clients, giving my business stability. I'm on the road to success :)
Husain Shekhani, Ph.D., Ultrasonic Transducer Consultant

Are you juggling with (too) many ideas?
You have innovative, visionary ideas, but when you talk about them...
You sound waaay too generic! And your website reflects that.
You feel overwhelmed because what you do  seems to be too difficult to explain – intangible, abstract, or complicated
It is frustrating that people just don't "get" what you do.
Maybe because you're not that clear about it yourself?
Creating content for social media or newsletters feels exhausting!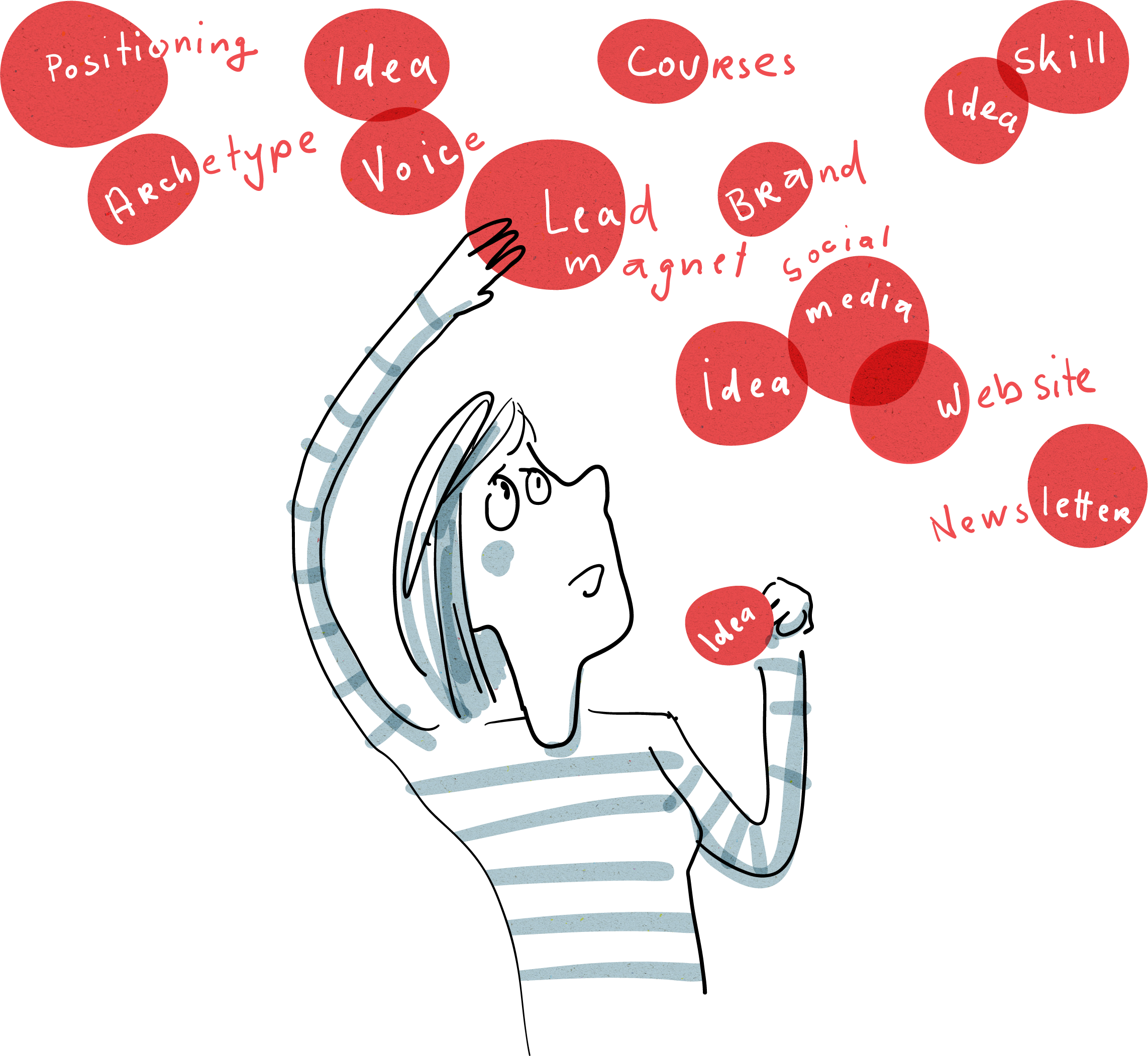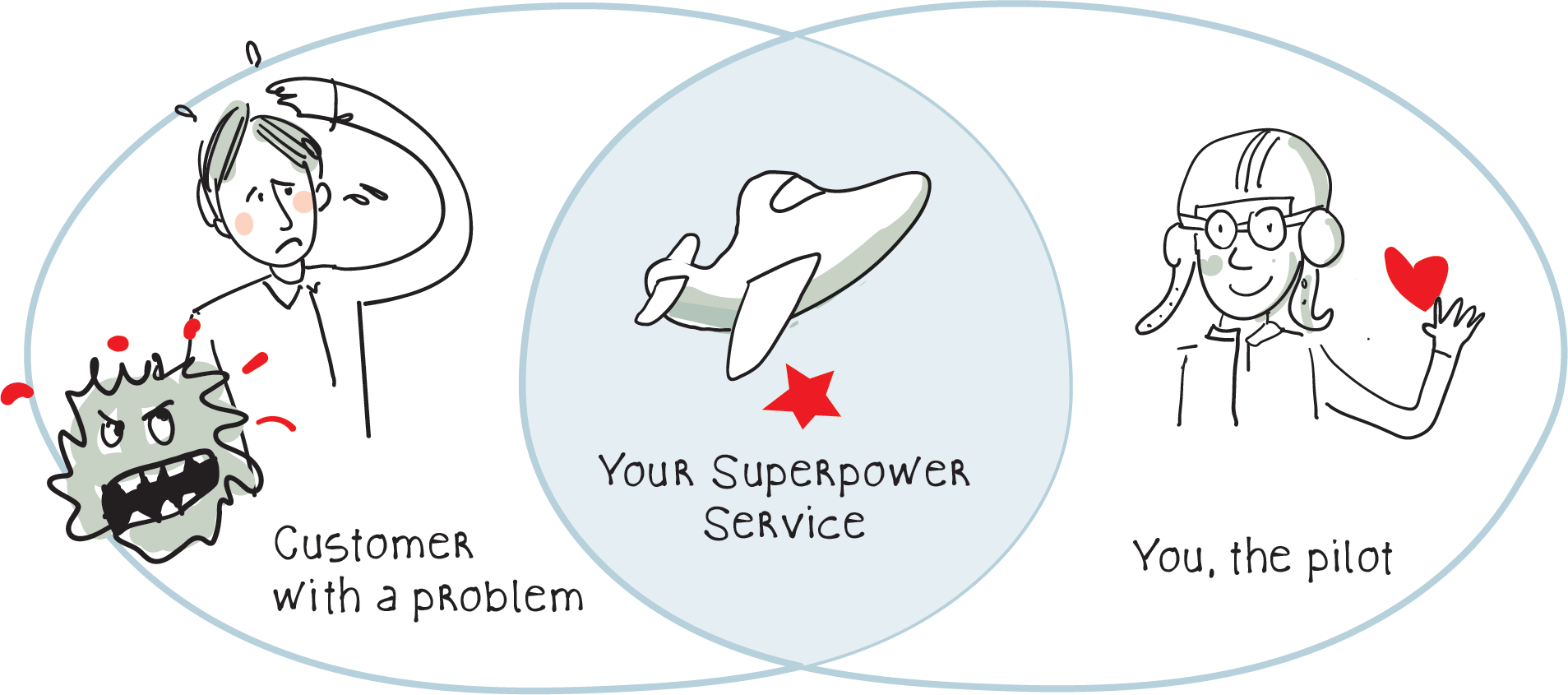 Let's connect the dots!
We take a deep dive into your business and get it all out on paper.
 If you see your ideas visually before you, it is easy to see patterns and find the compelling red thread.

With your Business Storyboard, it is as if you can walk around in your customer's life.
You'll know exactly how to talk to them, so they can hear you, understand, and are excited to buy from you.

"I got more clarity about my messaging in our first 3-hour consultation
than I have in the past 3 years working with copywriters and consultants."
Christopher Becker, weight loss coach

We meet on Zoom. I share my screen.
Together we create the Big picture of your ideas, your message and your business while we talk. 
You walk away with clarity, a fresh perspective on your business, and a masterplan for your communication.
Here you can see a video about how to get from your storyboard to your website. And a video about  lighthearted illustrations for serious business here.
Visual coaching: 3-month mentorship
Sweet spot session - identify the place where you can make the most money while having the most fun - 90 min
Brand Storyboarding session - find your message and communicate what you do - 2 hours
Package Plan - package and pricing your service - 90 min
After that, we meet 2x/mo for two months to refine and implement everything.
Includes email and chat support.
We can adjust the session topics to your needs and preferences.

You can book the Sweet Spot Session (or a topic of your choice) separately.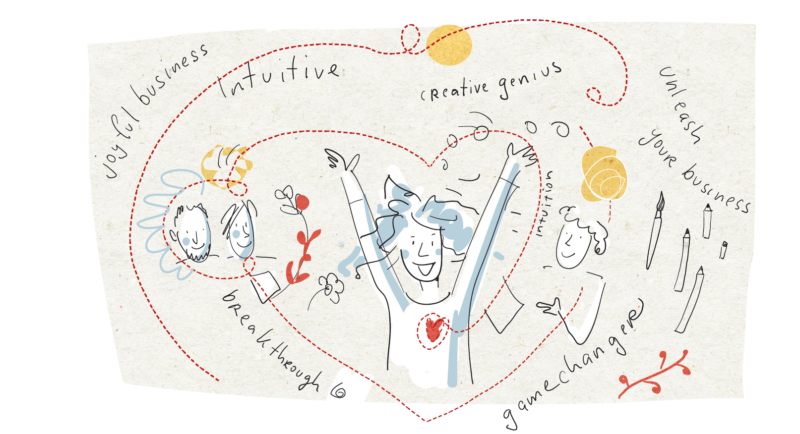 Here is what participants say:
The Tuesday meeting is one of the highlights of my week
Lill's feedback on my drawings is worth its weight in gold
I love the exercises. This is not only sketching - it also helps me think about what I want to say
What customers are saying
The visual coaching turned out great for me. I'm happy I found a specialization that works. Business is good!
Husain Shekhani PhD, Ultrasonic Advisors
People think "I need to get good at is selling and pitching". But no. The first thing we need to go deeper on is clarity. This work that Ingrid is doing is where it all starts.
Tad Hargrave, Marketing for Hippies
Absolutely phenomenal
Deborah Harlow, coach and Heart sherpa
This is so cool! I couldn't be happier with my Storyboard. It makes it all more tangible
Jonathan Stark, business consultant
.
With her enormous experience and insight, Ingrid was helping me see how to put the whole thing together.
Libbla Kelly, positivity coach
I am so thrilled with this! Your work captures the essence of my business.
Karen Dietz, business storytelling specialist
I want to communicate quickly and succinctly how I am helping my clients. The picture helps me to sort it out in my mind.
Michael Fox, sevenfiguremindset.org
I struggled for a long time trying to understand how all of the pieces of my business fit together  Following only three hours with Lill, I had a visual map of my customer journey in hand that I can share.
Sherry Richert Belul, www.simplycelebrate.net
Ingrid has terrific insight .. it was fun seeing what I do come to life on the screen!
Highly recommended for those needing a new level of clarity in their brand.
Rochelle Moulton, authority brand consultant
Ingrid helped me to stand out by drawing the heart of my business. And it inspired me to start drawing my own illustrations, too!
Suzanne Harrison, web designer
You absolutely need to do this work. If you don't know the answers to these questions, you will never be able to position and market yourself.
Pia Silva, Worstofall Design
"I felt like I was seeing the tapestry of who I am as a professional unfolding before my eyes. I saw ideas, niches, strapline possibilities, new audiences… It was 100% enjoyable and I could see new doors opening as you drew."
Caroline Harvey, Public speaking coach & copywriter