I teach drawing to people who say they can't draw
Stop hiding your creative self and
Awaken your Inner Illustrator.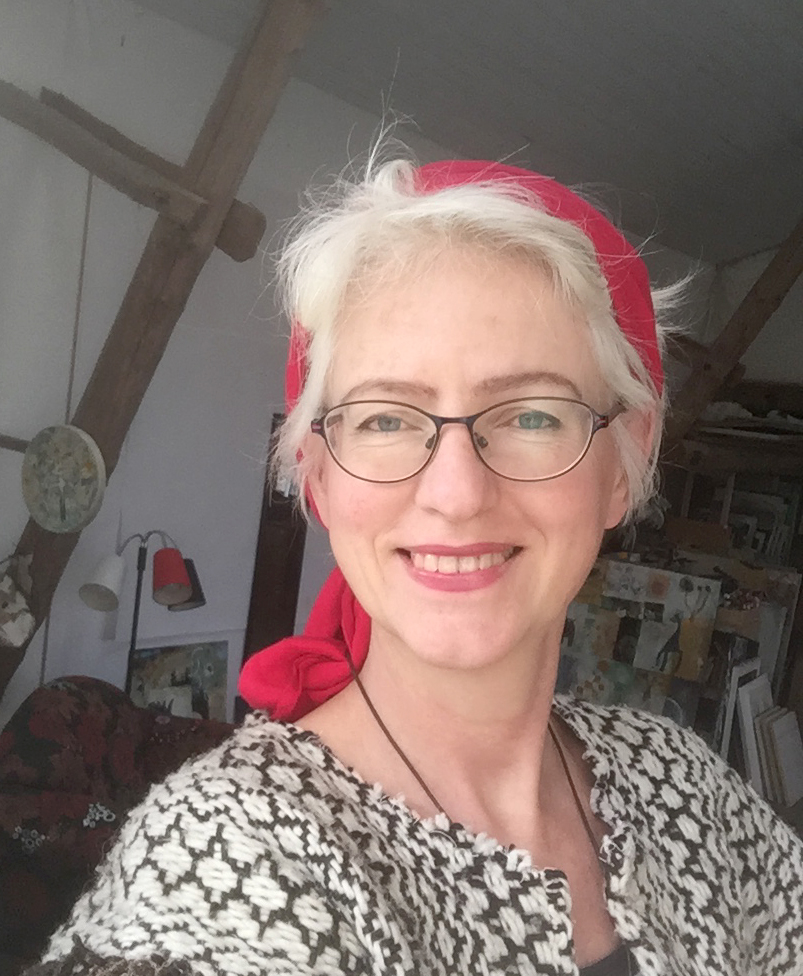 This is me! In my studio on the contryside in Denmark – between Ringsted and Næstved. 
Hi, I'm Ingrid Lill –  artist, illustrator and drawing missionary.
Drawing is easy and fun if you stop listenening to the toxic comments of your inner critic (Oh, how well I know them), and learn some simple drawing techniques. And, of course – practice. Which is fun!
Using your own drawings, you can brand your business with humour and personality – for free!
If you are fed up with clip art and stock photos, and want to use drawing professionally,  schedule a  free consultation  with me.
I can show you what is possible, and we can even do a little drawing session together.
When I am not teaching, I do graphic recording at conferences and seminars. Or I sketch for fun at music events.
And sometimes I just play with paint and paper. Life is good.
Start drawing!
Ways to unleash the power of the pencil
6 elements to draw transformation