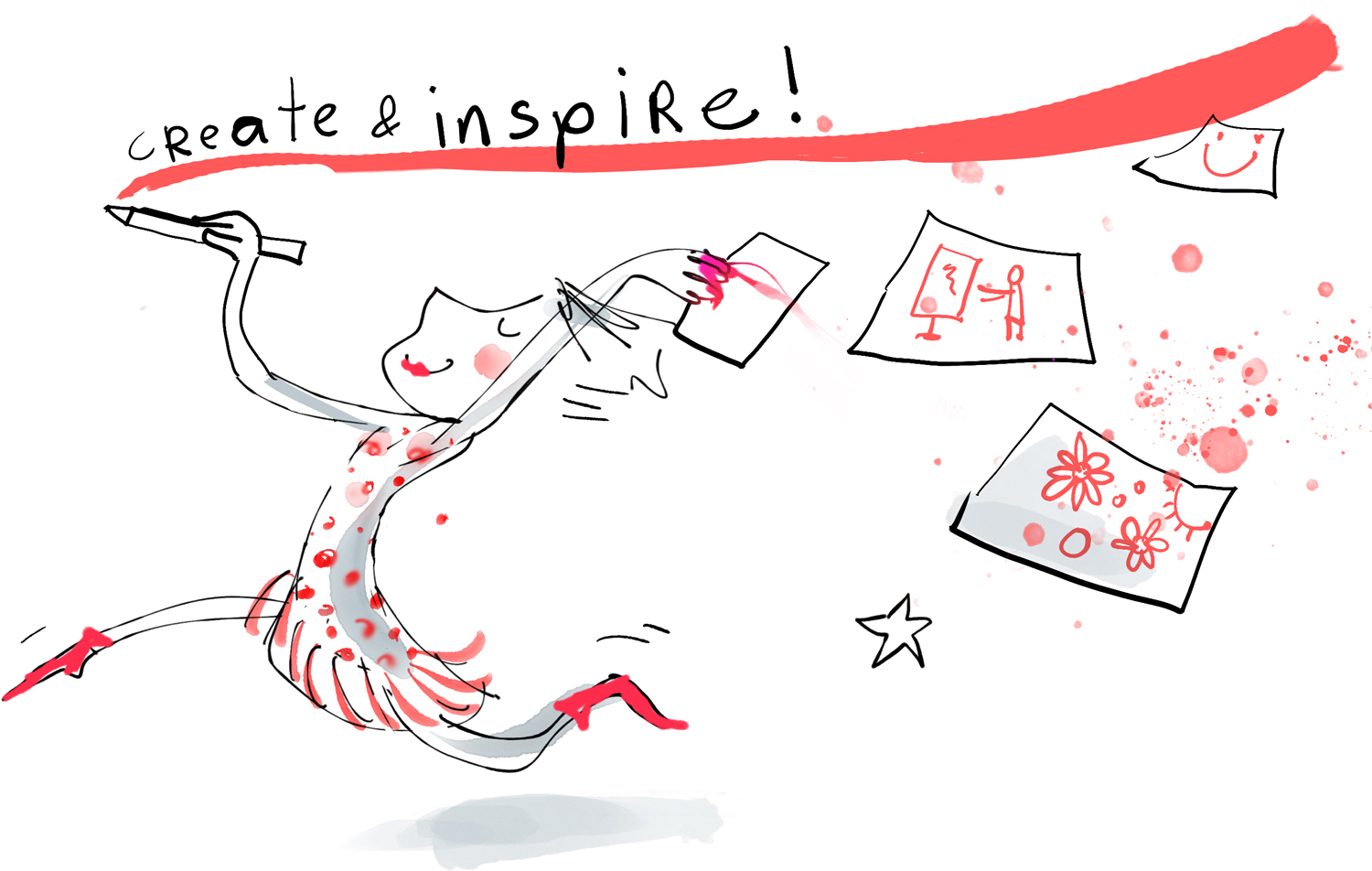 Welcome to my universe of visual storytelling
Is your message clear enough?
Do visitors of your website "get"  your message within a few seconds?
Are you drawing them in with a compelling narrative?
Learn  easy illustration! For coaches, consultants, teachers and other creative people.
Online, and in my studio in Herlufmagle, Denmark
See my drawing classes ---->
My art store is beginning to fill up with prints and paintings of mythical places and creatures and Very Weird dolls.Enter if you dare.
To my webshop --->
Hi, I am Ingrid Lill – artist and visual storyteller.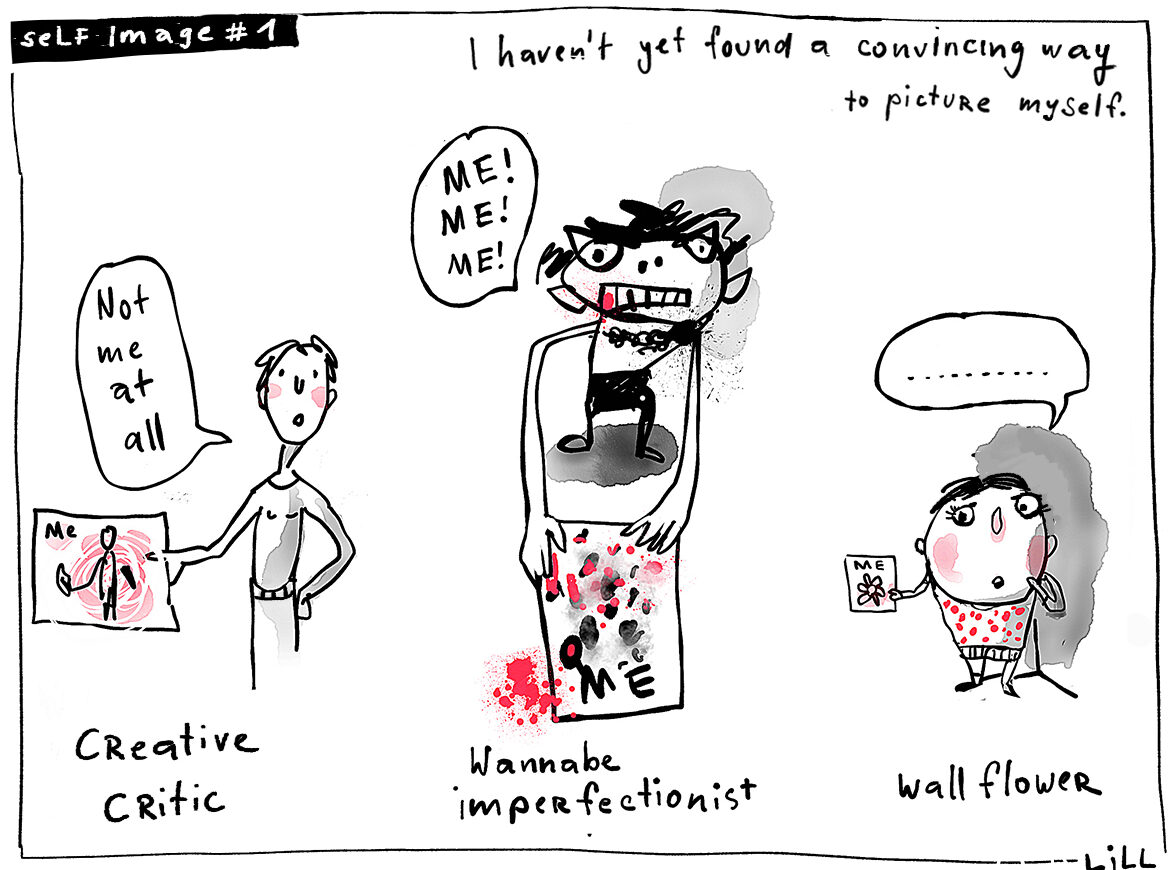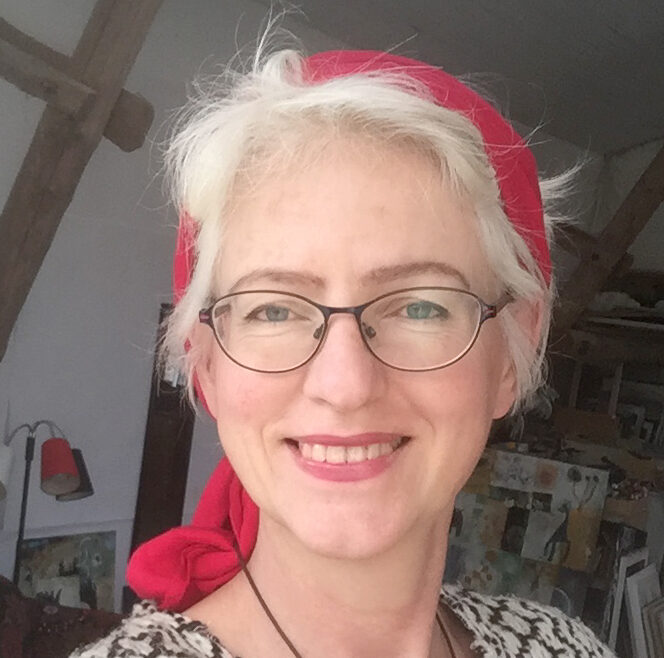 My drawing obsession started with this little cartoon. I wanted to have a blog, but never got past the "about me" section. So instead of writing, I drew myself, without trying to get it "right".  All of a sudden I had a voice! And dared to become visible.
When I am not teaching, I do graphic recording at conferences and seminars. Or I sketch for fun at music events.
And sometimes I just play with paint and paper. Life is good.
Start drawing!