Hello visionary, nice to meet you!
As a visual thinking partner, I help entrepreneurs and executives bring clarity and innovation into their businesses.
With a background in communication design and a passion for ideas, I use my skills in strategy and ideation to offer my clients a fresh approach to business.
When I connect with your ideas. It feels like channeling. A client said: "You have a broadband connection to my mind".
Your ideas manifest before your eyes in the form of friendly illustrations. You can see them, toy with them, move them around, and turn them inside out.
It's a journey of self-discovery as we explore your ideas and uncover the unique gems that make your business shine.
If you want to see the big picture of your brand, let's explore the possibilities to bring clarity, creativity, and joy to your business - either one-to-one or in a group coaching setting.
Send me a note, and let's talk!
My story
First of all - I love drawing! I am a visual thinker and I love colors, images, and design.
Sketching my ideas had always been natural for me. I studied visual communication when layouts were still drawn by hand. This turns out to be my "unfair advantage" now!
When I was a communication designer and art director, I designed countless logos, corporate identities, and websites.
But a few years ago, I decided I wanted to help my clients on a deeper level than "just" design.
When I heard marketing guru Donald Miller say: "If you can't paint a picture of your message, it isn't clear enough."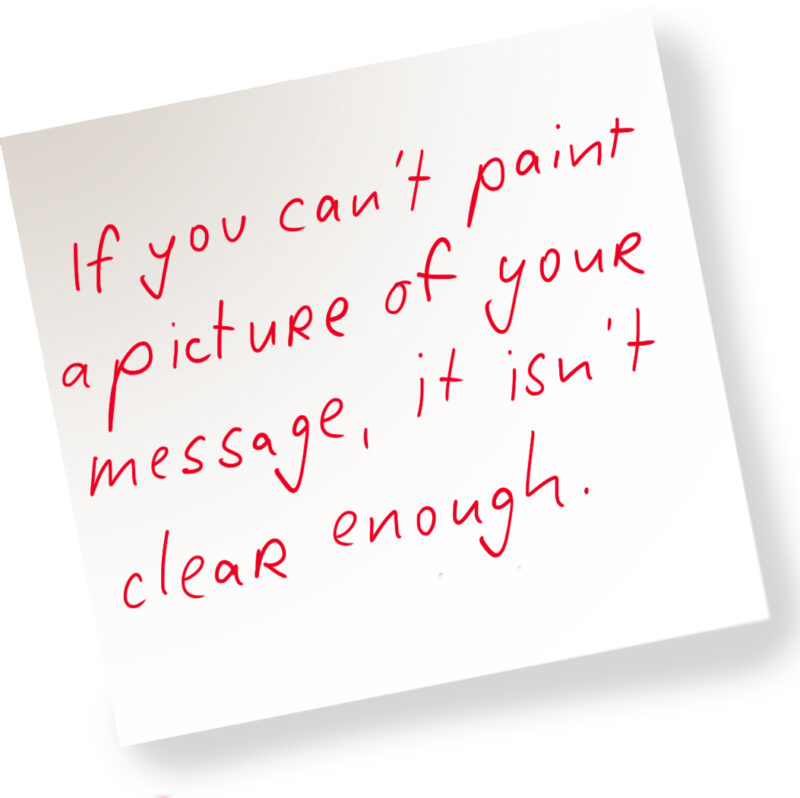 I knew in my bones: This was it. I can help my clients draw this picture!
That's how  Brand Storyboarding was born. I used my visual thinking capability, which became a game changer for my clients and me.
This strategic sketch is the missing piece to get from vague ideas to compelling content -  for a website, presentations, and videos.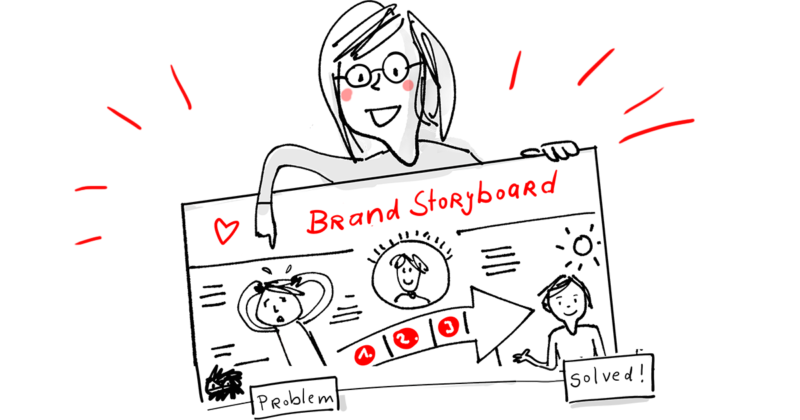 Once the big idea is clear, it becomes easy to fill it with the right kind of images and stories.
Marketing can be fun!
Since then, I've been on a mission to help business owners sort out and communicate their brilliant ideas, stand out and become visible.
When I don't draw for business, I draw or paint for fun (check out my LiLLuminations!) or I'm out in nature - we live by a little lake in the countryside.
Watch the video below to see what emerges from our lake!
I am glad that you found your way to my site. I'd love to keep in touch with you – you can subscribe to my illustrated newsletter
or,  follow me on Linkedin!