I am a visual thinker and I love colours, images and design.
After studying visual communication I designed countless logos, corporate identities, websites and brochures as a graphic designer and art director.
Sketching my ideas had always been natural for me.
As designing became easier with all the pretty templates, I also became increasingly dissatisfied with putting together websites for my clients. I wanted to help them with their communication on a deeper level.
At the same time I struggled with putting together my own website after I decided to be a business owner instead of a freelancer- and I had to find out to market myself.
I knew instinctively that there needed to be an underlying simple story structure. I searched for methods and took a multitude of marketing courses.
But it didn't click for me. It was all too vague and too complicated.
Until I heard one of the marketing gurus say: "If you can't paint a picture of your message, it isn't clear enough."
I knew in my bones: This was it. I could help my clients draw this picture!
This became a game-changer for me.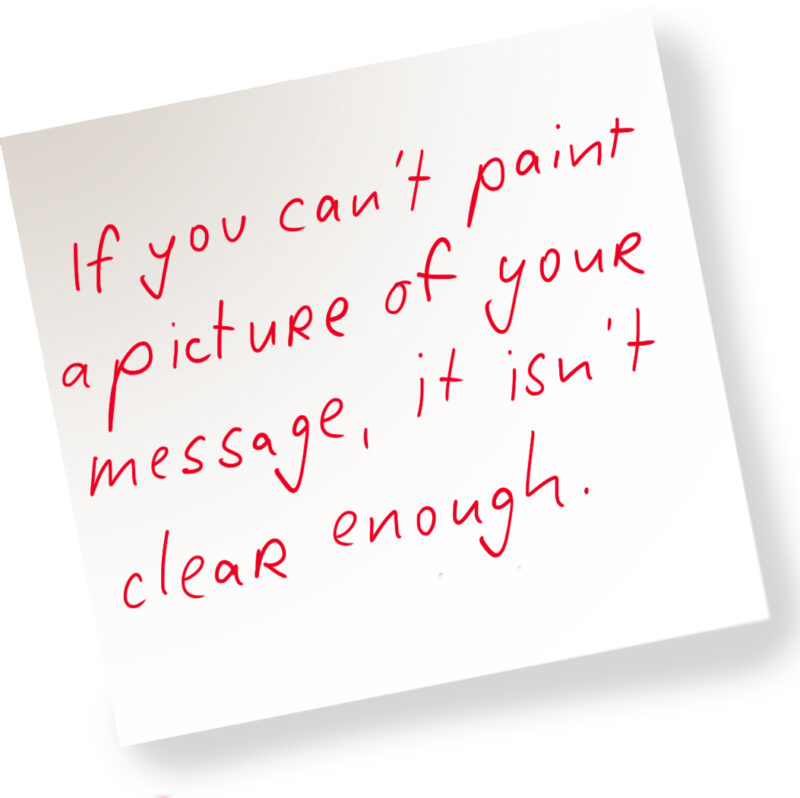 Business Storyboarding
This strategic sketch was the missing piece to get from vague ideas to compelling content for a website, for presentations and videos.
Once the strategy is clear, it becomes easy to fill it with the right kind of colours, images and stories.
Marketing can be fun!
Since then I'm on a mission to help big thinkers communicate their brilliant ideas, find their voice and become visible.
When I don't draw for business, I draw for fun (check out my LiLLuminations!) or I'm out in nature - we live by a little lake in the countryside.
Watch the video below to see what emerges from our lake!
I am glad that you found your way to my site. I'd love to keep in touch with you – you can subscribe to my illustrated newsletter!