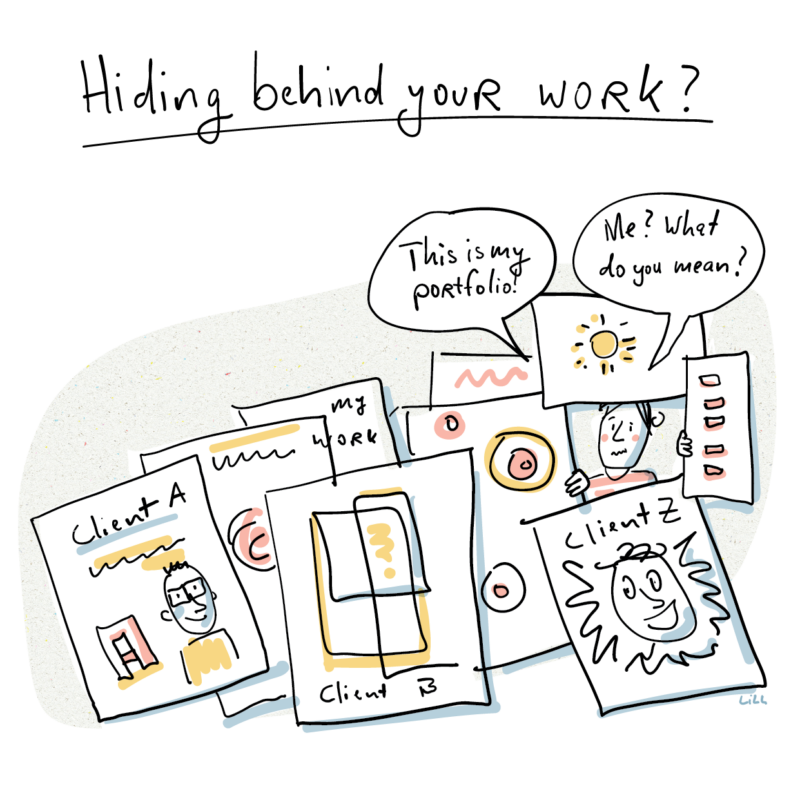 For a designer, it can be difficult to create your own brand - although creating brands is your profession!
When you work for clients, you need to step into your client's shoes and find a look and tone of voice that fits them.
Creating your own brand requires that you step into your own shoes.
Which is surprisingly tricky!
I used to keep everything - on my own website pretty minimal. I thought that my work would speak for itself.
In a way, I was hiding behind my work.
The problem with that? I didn't develop my voice.
I didn't know what to post on social media, apart from the occasional testimonial or "look what I have designed"- post.
This doesn't have to be a bad thing if you're happy with the jobs that are flowing in by themselves.
But if you want to steer your ship to a more interesting, or more profitable place - you should start to develop your own voice!
I think it is not only designers that can hide behind their work! Or what?