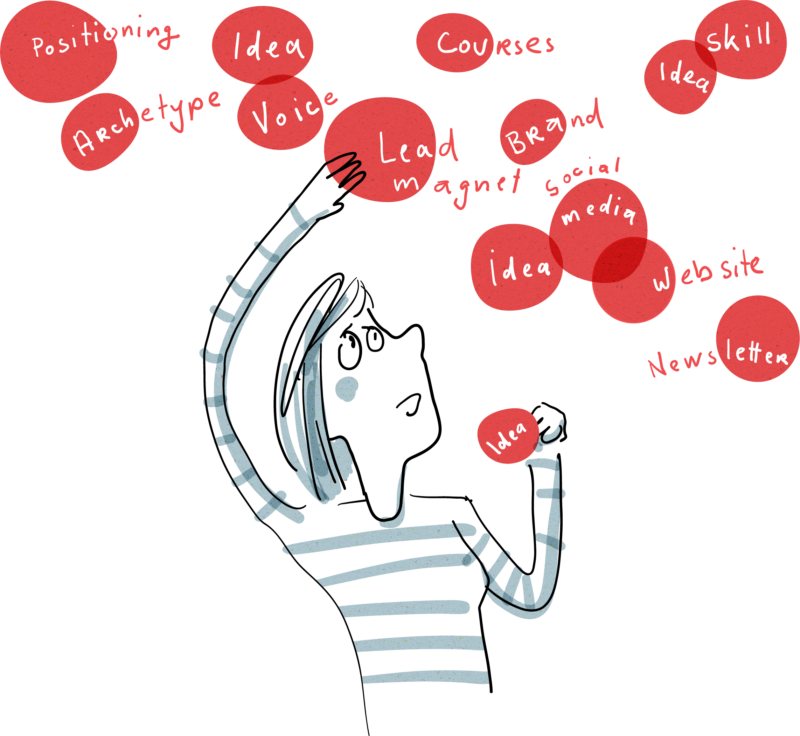 Are you trying to generate more ideas?
Or do you already have too many?
If you are not following a well-trodden path, chances are that you are trying to connect a million ideas in your head.
The good news is that they are most likely already connected!
The way I go about finding the connecting thread is:
1) Draw them all out on a piece of paper. I like to use the Ikigai framework to make sure that nothing gets forgotten.
2) Dive into your / your company's story and identify patterns
3) Reverse the perspective and look at your ideas from your customers' point of view
(I use my Business Storyboard framework for that.)
The red thread might be your unique way to show up on video.
The red thread might be a struggle that you have overcome.
The red thread might be your focus on delivering no-fluff results.
So far, I have identified my own red thread as "Making invisible connections visible".
Maybe it will change over time when new insights and ideas come floating in.
What is your red thread?