Octopus, tomatoes and a volcano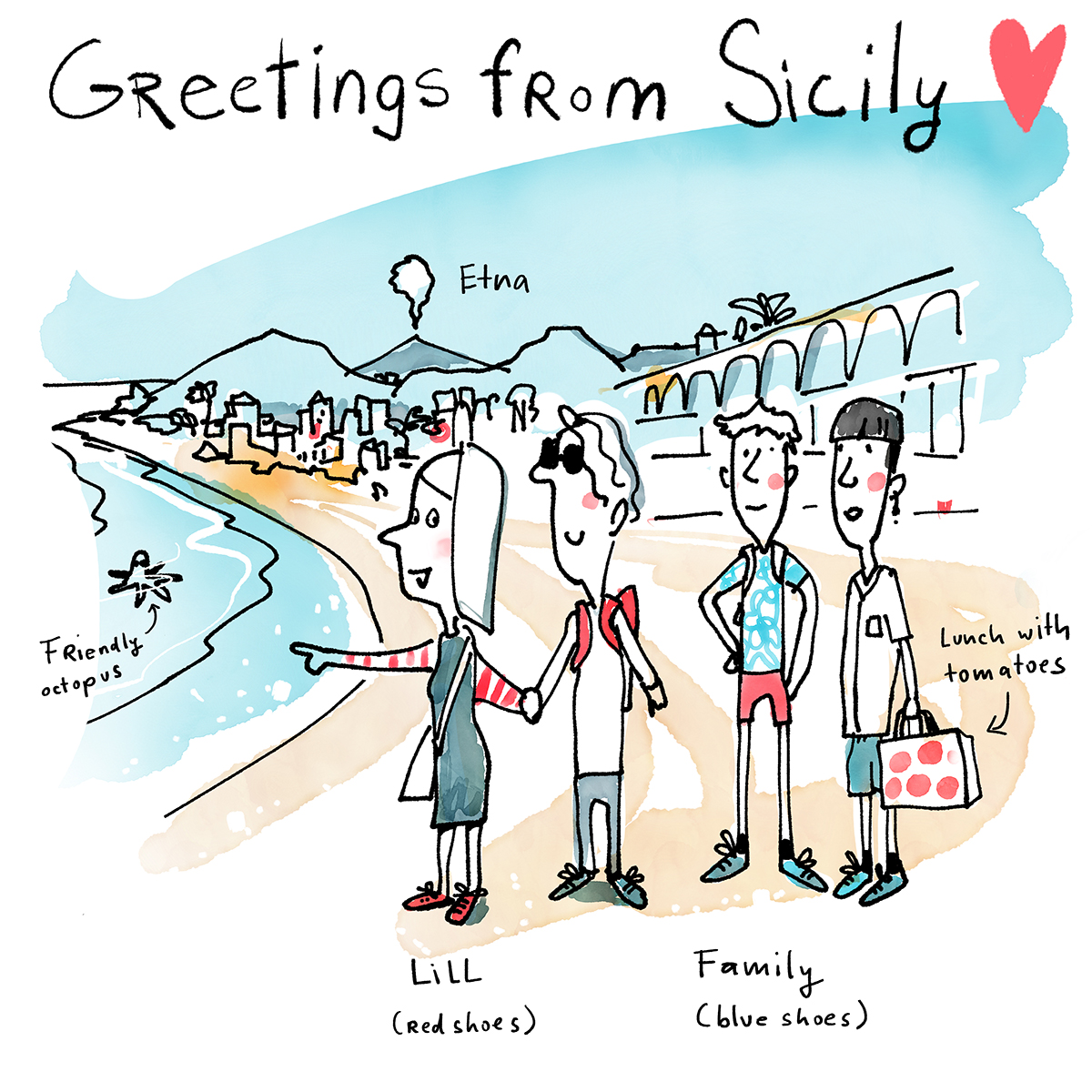 We just came back from an all-too-short holiday in Sicily. It was wonderful, and so packed with hikes, sightseeing and Sicilian delicacies that I almost didn't have time to draw. Here is a little sketch from  the beach of Taormina where Oskar ( the one with the red shorts) was greeted by a curious little octopus in the clear water.
Literally all four of us wore the same kind of shoes, with marginal differences. Only mine were red. It wasn't planned, of course, it just happened!
I did this sketch on the iPad in an app called "Concepts", and colorized it in "Sketches". No real watercolor involved, it is all digital. I'm experimenting with a new app called "Fresco" by Adobe which has incredibly realistic "live" watercolor brushes, but I'm not very familiar with it yet.