Sorry for the yucky title. Thank you for reading anyway!
Here is what is happening.
My beautiful studio had once been a windowless barn that we completely remodeled about 10 years ago. Now there are white walls instead of corrugated iron, and big windows overlooking a little lake. There was only one sore spot that we hadn't touched, until now:  The dubious old loft construction where the barn had been attached to the house in a  weird way.
The upside of this new project is that I'll get a wonderful mezzanine loft in my studio. Yay!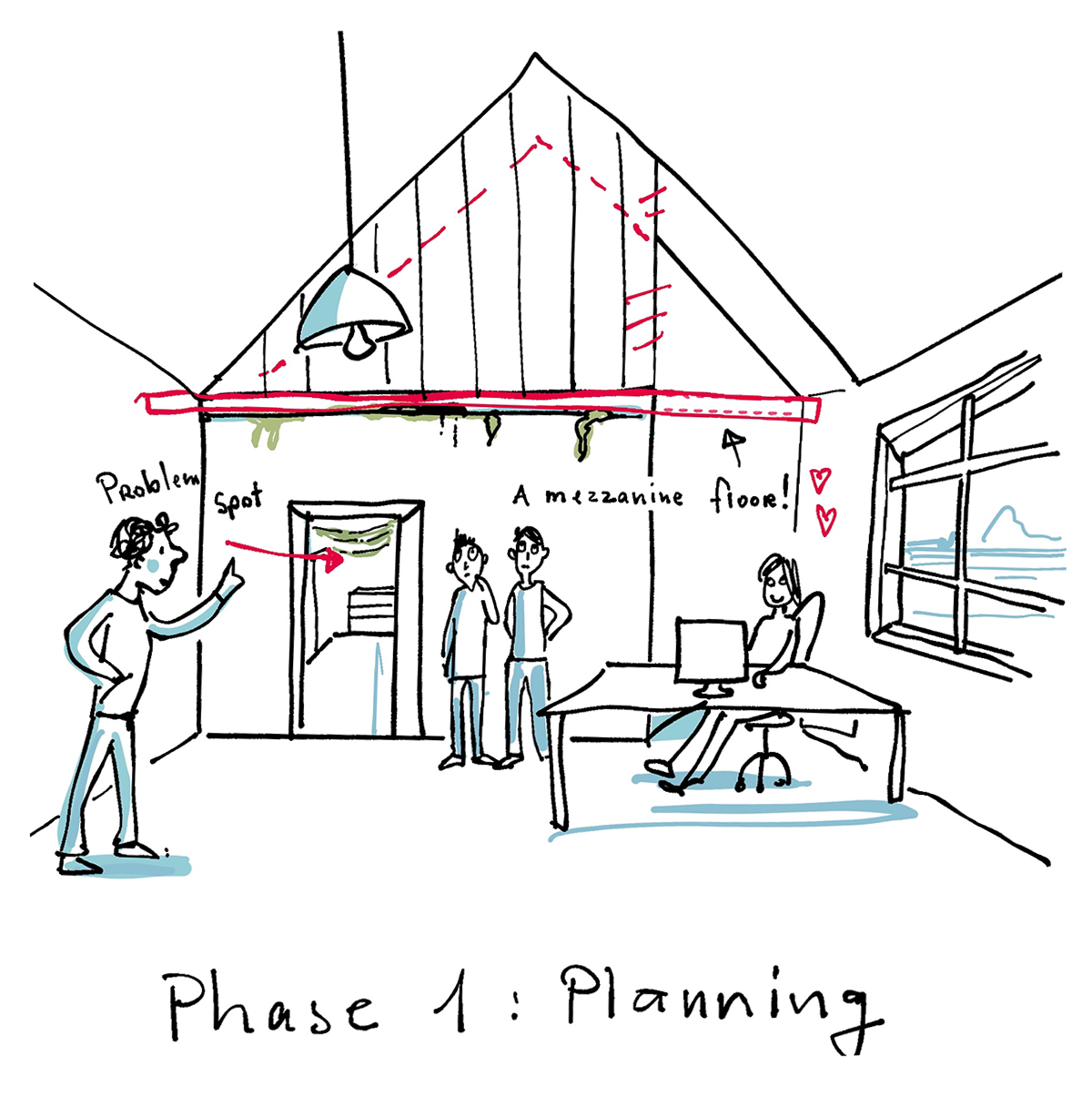 But here is what last weekend in our house looked and felt like: We were removing layers and layers of yucky yellowish insulation, rotten wood beams and dubious... stuff.
Everybody survived so far. And is still itching from the glass fiber splinters.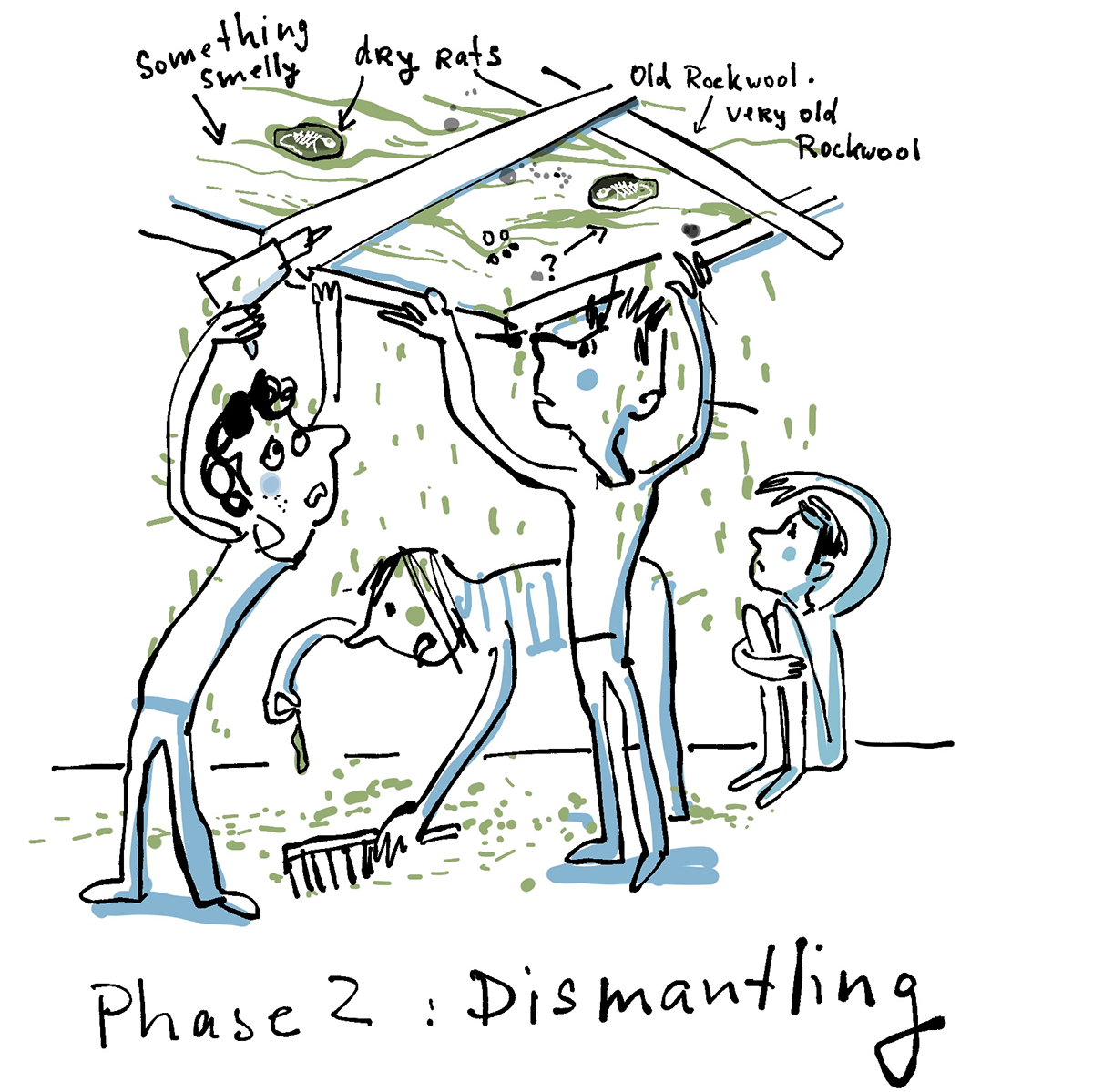 Actually, the image isn't quite correct. The workers were wearing protection masks. Thankfully, my job in this phase was mostly to drive rubble to the recycling center.
Update:
We're getting there!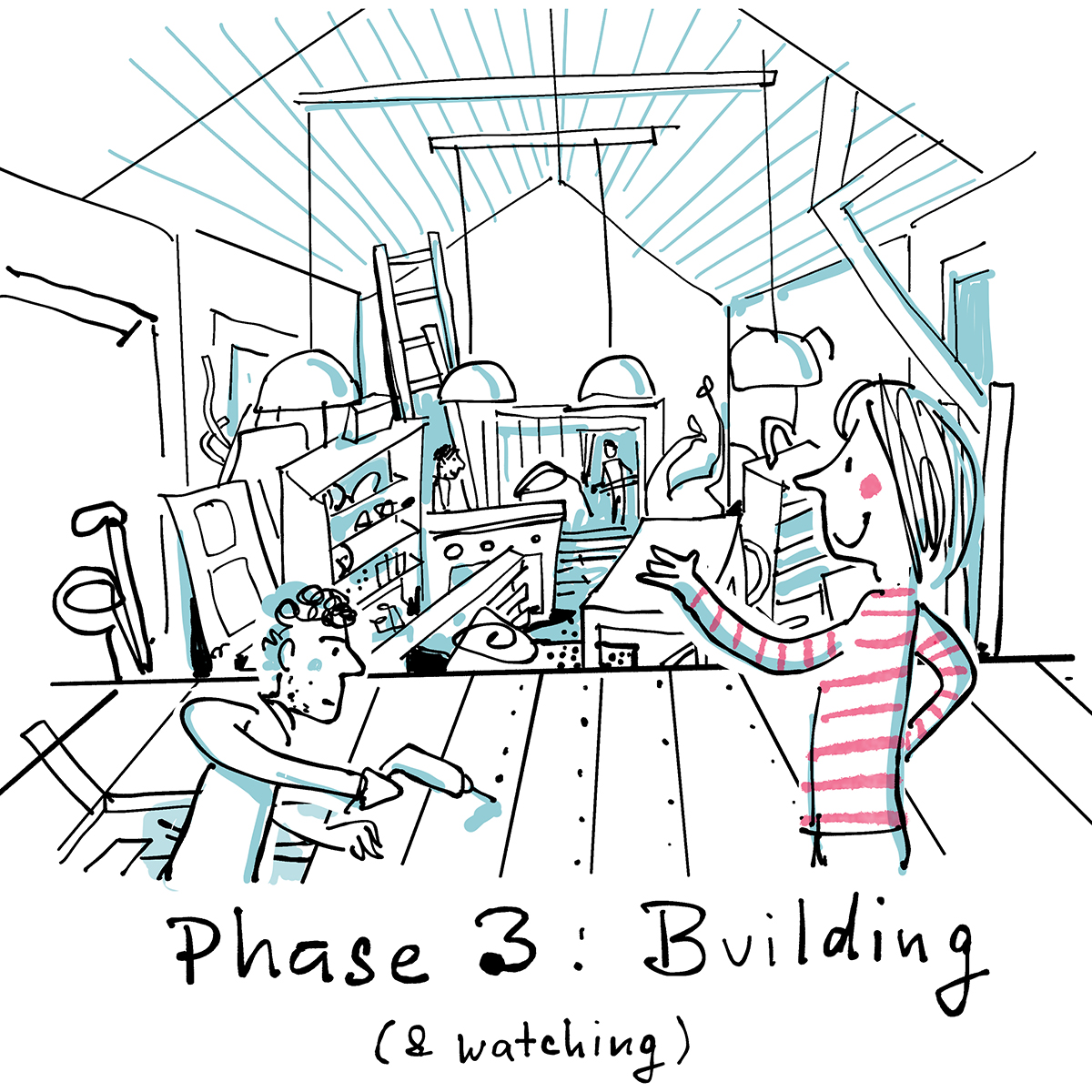 I'm so lucky that I'm allowed to keep working on my stuff, and the three men in the house are sawing, hammering and taping vapor barrier all day long. Here is the status report:
You see the view from the new mezzanine. On the left is my husband with a power drill, standing on the new wooden stair. He is not angry, just concentrated.
The next step will be to organize the mess into a beautiful and functional order. Must be a piece of cake compared with stages 1-3.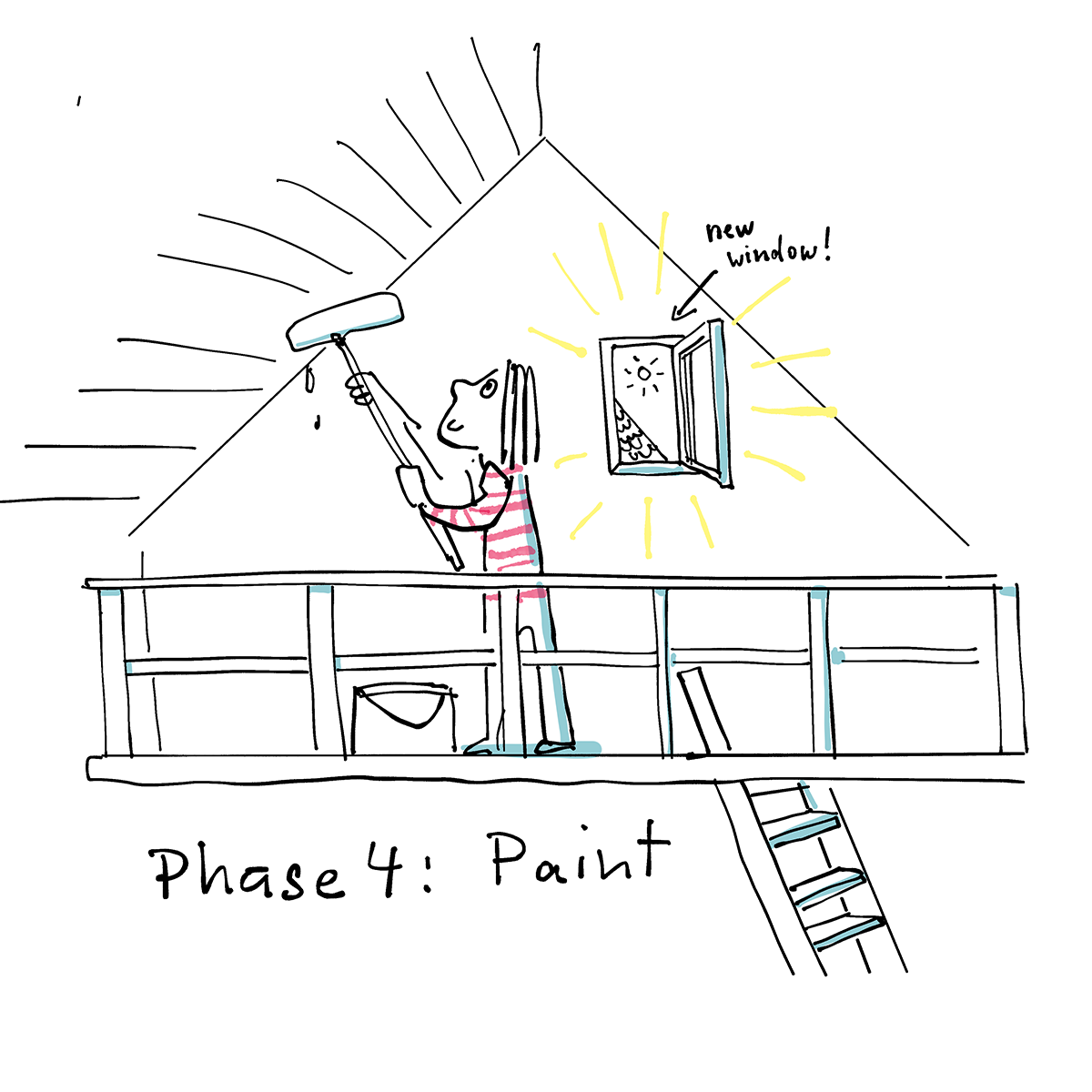 Update: The new mezzanine floor is painted pristine white. I forgot to mention that there is a new window, too. It is quite small, but it is incredible how much light can get through! It is quite beautiful.