Little Red Ridinghood going berserk
How to draw two children in a city? A dark forest? A sleazy wolf in a hotel lobby? And little red riding hood going berserk?
This was a challenge I had when I designed an illustrated audiobook for the children's theatre DET LILLE TURNETEATER a few years ago.
And here is how I solved the challenge - digital illustration. I simply scanned my pencil sketches and combined them with found photos and a bit of digital paint.''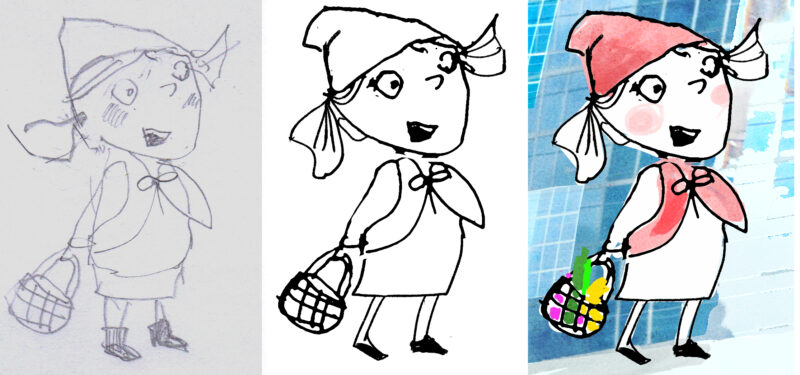 Peter Holst wrote and speaks the story.
It is in Danish, but you will get a feeling for the badass little red riding hood in the splatter scene at grandma's house.
And if you want to see the digital magic in action, come to my drawing-on-the-iPad workshop!
Maybe you don't want to illustrate fairytales, but what I teach there is also useful for content marketing on Linkedin.