All too often I'm wondering why I walk around and eat cookies instead of drawing. Or why I get lost doing "research" on Pinterest.
The answer is in all the productivity advice articles. The part of me that is called the lizard brain wants instant gratification - a quick dopamine fix. But how do I silence it?
I found the solution: Don't identify with the lizard brain! The lizard isn't you.
I decided to name and depict it as something that I definitely don't want to identify with.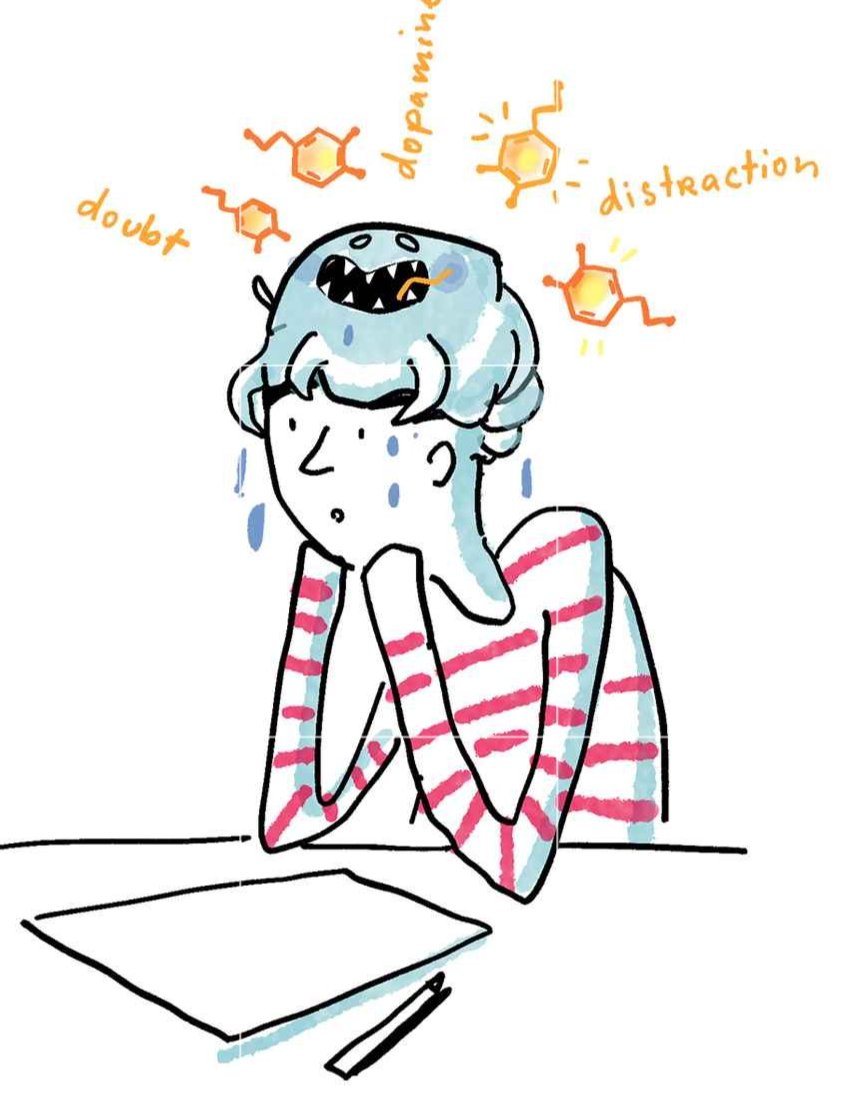 My maggot is definitely non-cute. It thrives on doubt and confusion, which leads to distraction, which means easy dopamine.
But that's over now. Because the maggot isn't a part of me, all I have to do is putting it in a cage and don't listen to it!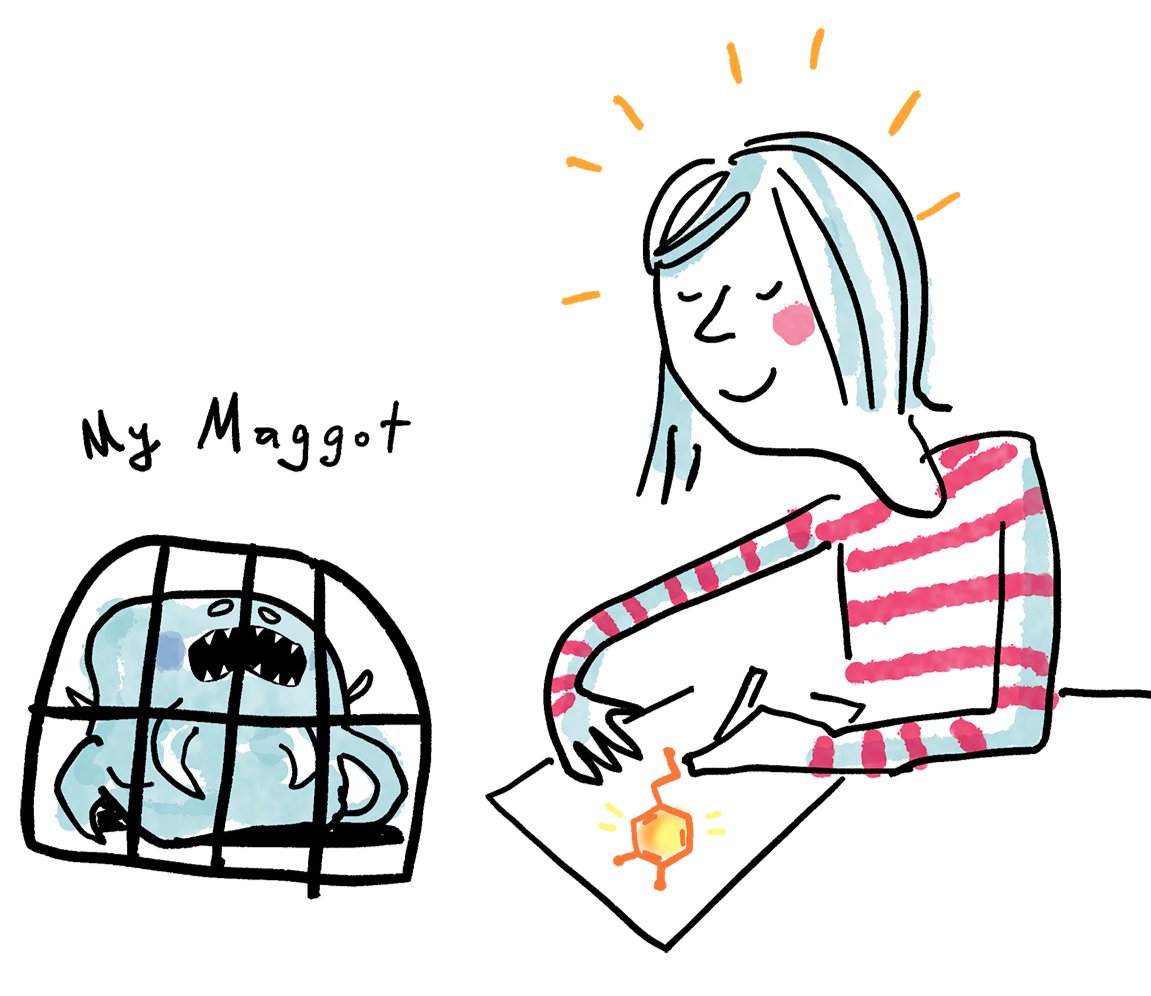 This way it is me who gets to decide where to get my dopamine from, not my maggot.
As always, it helps me to literally draw ideas from my head onto paper.
I'm curious: Do you struggle with your lizard brain/dopamine monster? What are you doing to beat it?
I'll keep you posted on how it goes with my strategy.
If you are a visual thinker but you don't want to draw yourself: check out my updated Brand Storyboard page!
Lill Drawing Club
If you want more monster-inspiration, there is a module on "drawing inner monsters" in the Drawing Club archive.
The entrance to the Drawing club is through the standalone-forever-yours-course Illustration made easy
However, if you are not in the Drawing club yet, and you are only interested in one particular topic or want to try out how a meeting works – you can purchase individual modules for only 125 DKK / 19 USD. (Through the calendar on the info page)
Here are the upcoming topics.
June 16: Business related icons and diagrams 1
June 23rd: Business related icons and diagrams 2
June 30th: Illustration made easy basics: Heads
Then we start Summer Drawing!
July 7th: Summer scenes – people bathing and lying in hammocks
July 14th: Mixed media fish & ocean creatures
July 21th: Travel icons – planes, ships, suitcases..
July 28th: Illustration made easy basics: Figures
August: Probably travel destinations. Paris, Pisa, Papeete.
I hope you join me in one of the upcoming Drawing Club meetings! We draw a lot, but it is also always very hyggeligt.
Have a fantastic day, filled with the dopamine of your own choosing.
Ingrid
P.S. In the Lill Universe FB group we are posting daily "spread the light" drawings. But monsters and (caged) maggots are allowed, too.