My messy pencil – about hidden strengths.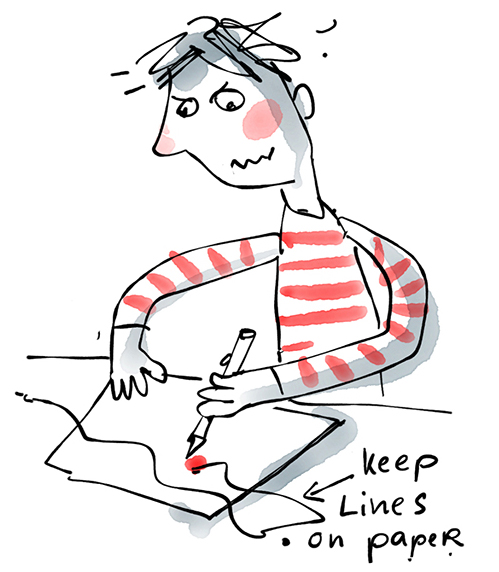 Have you heard the saying "your mess is your message?"
I think there is something true in there.
During many years as a graphic designer, I didn't do illustrations, because my lines were crooked and the whole thing looked "too messy".
Until one day I had the lightbulb idea to make exactly the messiness "my thing". And I haven't looked back.
Now I do exactly what is EASY for me. And it works!
Last week a client said, "your drawing style is perfect because it is nice and clear and it doesn't look… too perfect".
And I thought "ha!"
Is there something you love doing but you think you can't because it is not "professional" enough? Maybe there is a way to make exactly this to your signature feature!

If you enjoy this post, you might enjoy my illustrated newsletter about branding, creativity, and running a one-person-business. you can sign up here