No more "posting on social media"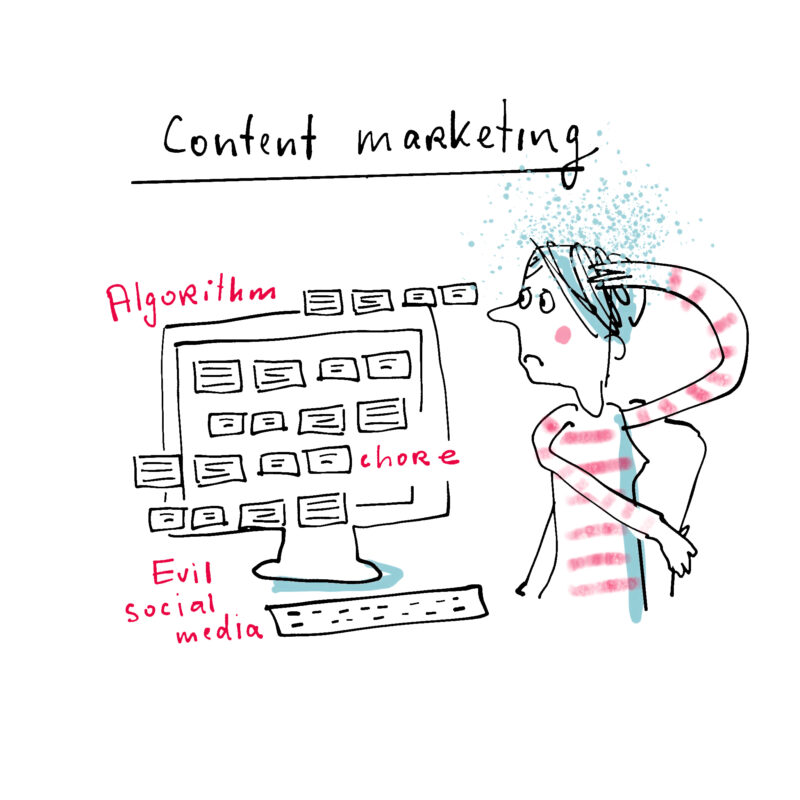 Content marketing is a chore – or, is it?
I have a love-hate relationship with social media. Often it feels like I am working for these big, evil companies for free.
On the other hand, I have made a lot of really nice connections, especially here on Linkedin.
And sometimes people find and hire me.
There is no way I will give that up!
The other day I came across a wonderful idea by George Kao, which is to reframe social media posting as "public journaling". Creating in public helps you find your voice and your calling. (Check out his Youtube Channel).
He is right. You can't figure out what to say without saying something. And "Public journaling" lights me up SO much more than "content marketing".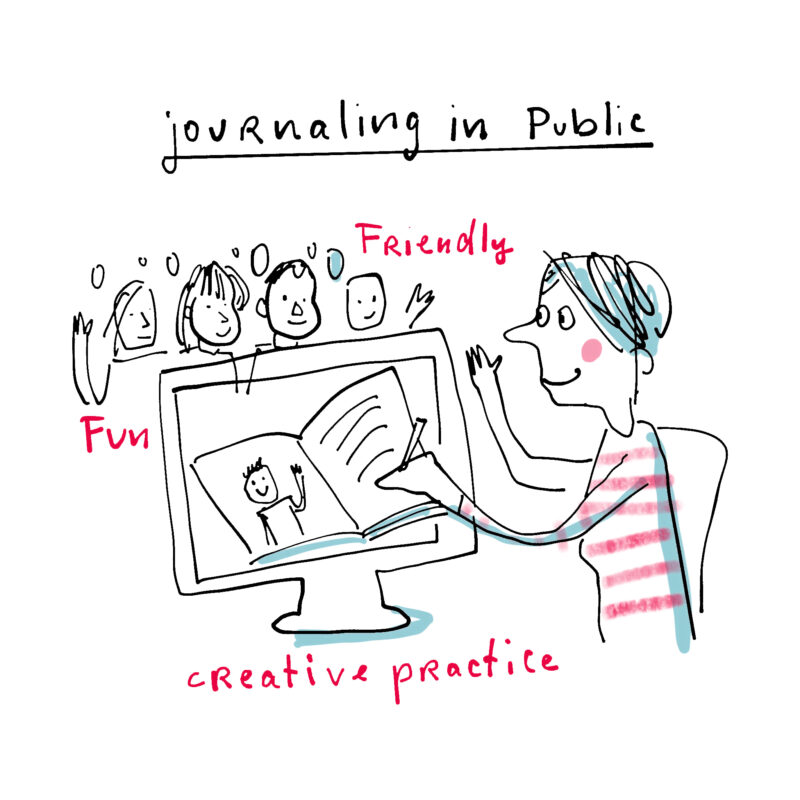 If you want to join me on the journey to public journaling:
I'm going to do a series of workshops in my "Sketching for Business class": Drawing for social media.
I'll kick it off with a free webinar on Tuesday, Nov 16th. I'll show how II use the app "Concepts" on the iPad for my drawings.