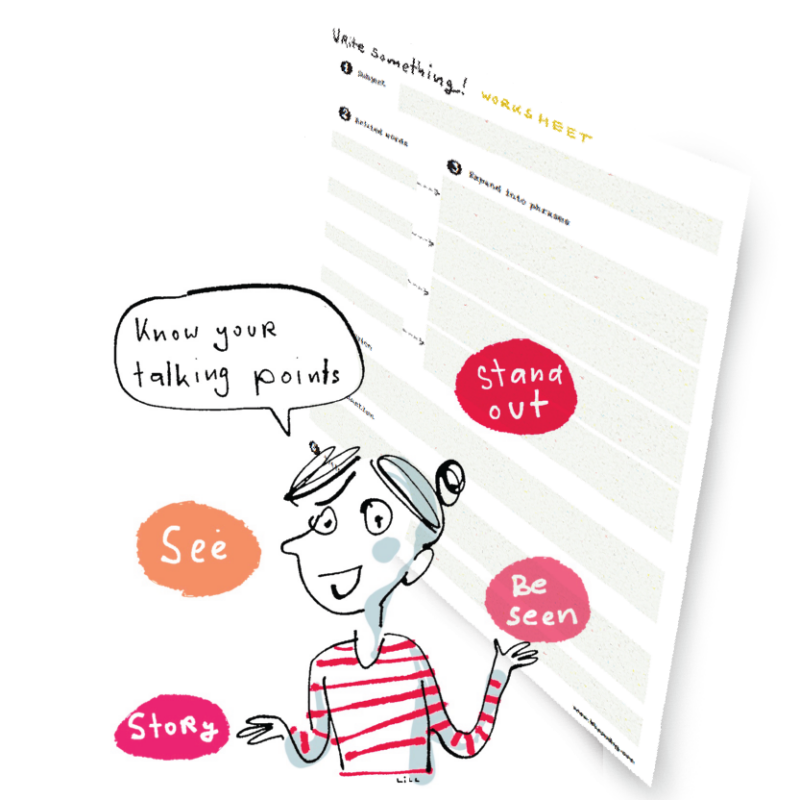 It took me a few years to find out that speaking is a useful skill. When I slowly began adopting the scary thought that this was a trainable skill, the universe promptly answered by hurling me via weird internet ways into the Wigan Speakers Club that was meeting online because of Covid restrictions.
We have been meeting every other Thursday for two hours, and I have practised my pitch, and have hold mini speeches about various topics. The members are fun and friendly, and I have learned so much.
Last week we went through a speed speech writing template that I think is genius.
You start with a subject, jot down a few words and sentences, tie them together with a conclusion, and THEN write the introduction and the title.
Because I'd say it can be used for writing anything I called it  Write something.
Enjoy! You can fill in the pdf directly.

If you enjoy this post, why don't you subscribe to my brand messaging newsletter for visual thinkers? This way you won't miss out on my events and freebies.
You can sign up here