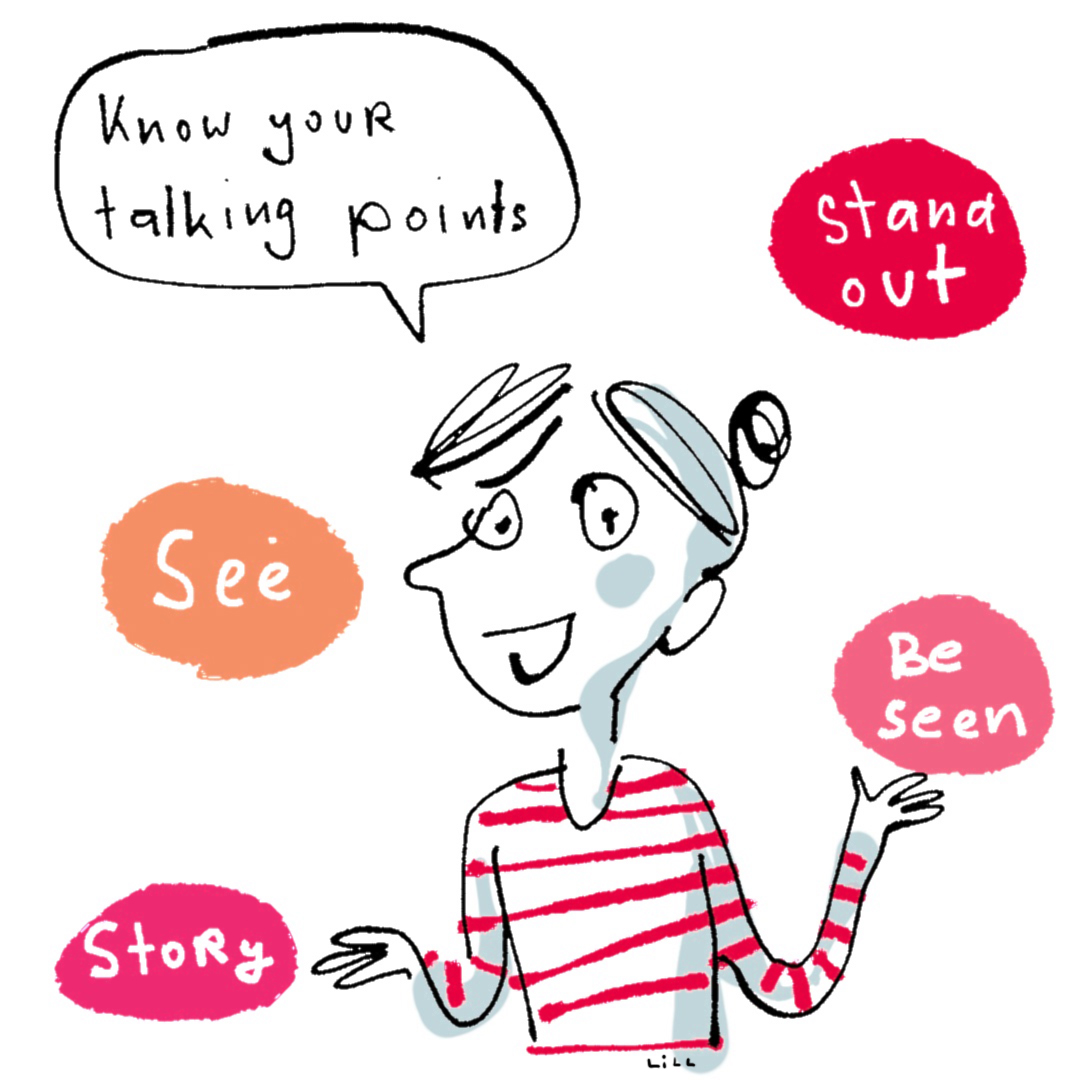 It can be challenging to publish content consistently - be it newsletters, blog posts or social media content. Not because you have nothing to say or show. On the contrary. Chances are that you have too many ideas.
I know this problem all too well!
It helps to know your core message. Once you have nailed it, you can choose a few talking points that illuminate your message from various angles.
Write them down and hang them over your desk! Maybe even draw them on a piece of paper as red dots that serve as magnets, or buckets,  for ideas. (hey, I need to draw that!)
Here are my topic buckets:
-  See - literally and figuratively.  Thoughts and tips about visual thinking.
- Storytelling - as applied to business
- Standing out - branding, Lill style
- Be seen - beat the hiding habit!
Which talking points did you define for your business?
In case you need help to define your  all-important brand message, check out my Brand Storyboarding process!