Change your thoughts, change your life (and your business!)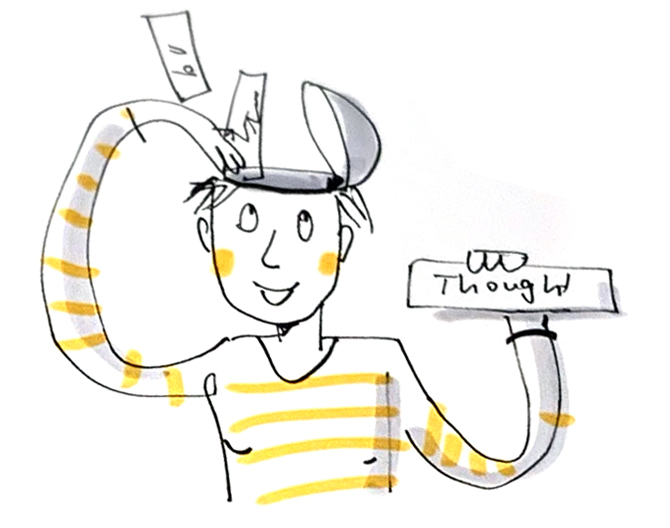 I designed a visual change-your-thoughts playsheet on my 60th birthday, because it felt as if birthdays have stopped to be joyous events.
Because... it is this just an unquestioned thought, following cultural conventions that getting old is "bad".
Our world gets shaped by thoughts and stories we are telling ourselves. And, we can change our thoughts!
Building a business also requires the courage to adopt new thoughts. If you're unhappy about having to market your service, about too much work or too little work - this might be helpful.
It is inspired by "The Work" of Byron Katie, and also by life coach Brooke Castillo's podcast
I have adjusted it so it fits my needs.
You can download my worksheet here. Print it out or fill it on the computer. The important part is to let the new ideas sink in!
For me this kind of thought-work has been life- (and business-) changing.

If you enjoy this post, why don't you subscribe to my brand messaging newsletter for visual thinkers? This way you won't miss out on my events and freebies.
You can sign up here