Brand Storyboard: Fatloss made simple
Christopher Becker – coach [b] – is passionate to get the word out about his comprehensive fat loss program. We started by nailing down his message, by really getting into his customers' heads. Chris knows how his clients are feeling, having been overweight himself. So for me, it was just a matter of capturing the right words and emotions, and categorizing them into the three parts of the story.
In the phase after the Storyboard session I gave him feedback and tips on how to implement it on his website. Chris decided to go with a 6 months mentoring package with monthly calls about the setup of his complex membership site, writing his manifesto, and the occasional illustration.
Here are a few assets that we derived from the Storyboard:
Website draft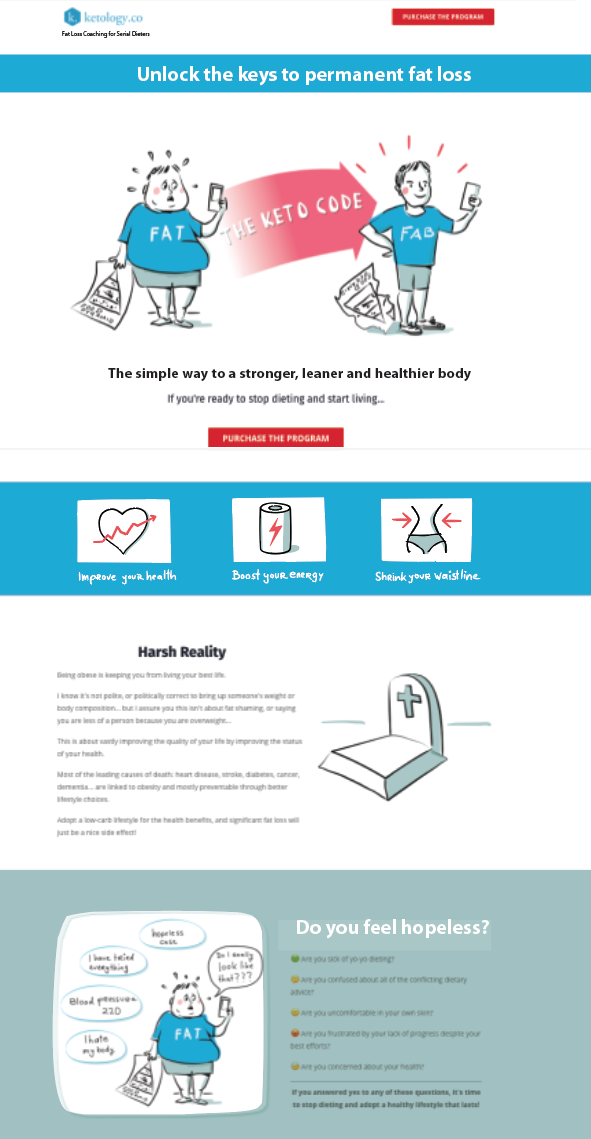 Fat loss roadmap