Writing template for posts and articles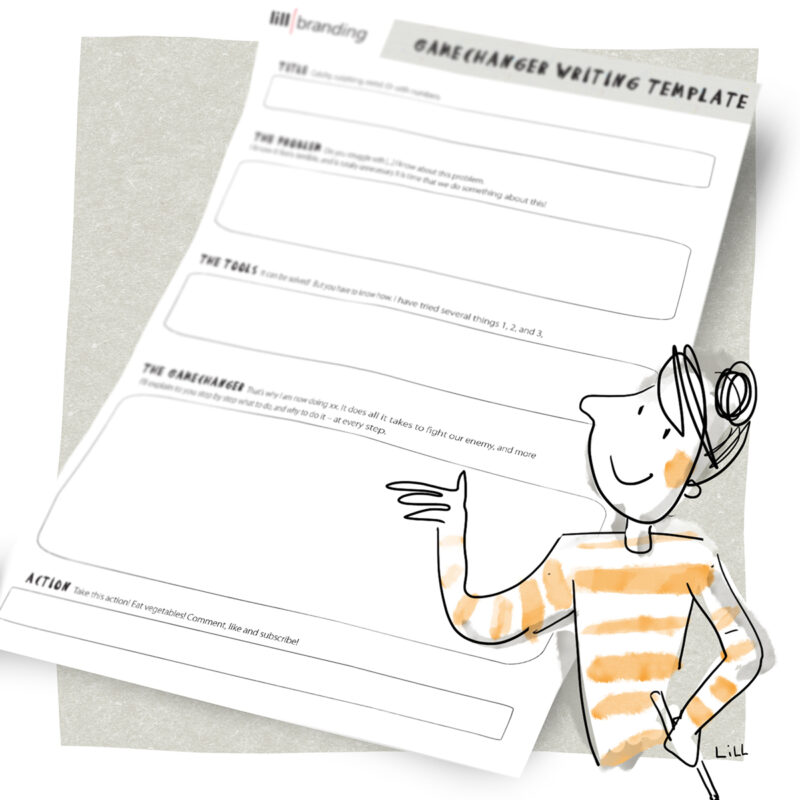 You have already written your Big Story for your next Ted talk (if not, download the  Signature Story template and get started!
But what about the everyday writing you are struggling with? How can you produce content for social media posts, fast?
I hate to sit with a blank page every time, starting from scratch.  I have tried copying what others do, but that didn't feel right. I even bought a "365 content idea prompt" calendar.
Haven't used it once. I found/made something better.
The Gamechanger writing template!  It follows the hero's journey:
Problem - Futile attempts - Solution - Call to action. The Articles and posts template
How to use it: Instead of repeatedly writing about the BIG PROBLEM your client is facing, take a little thing and write about it.
On Mondays, you could write about starting the week with [..]. Tuesday little tip about [..]. Friday freebie: [..]
And for every. Single. Post. you can use the writing template!
Now, download the template and start writing! (And let me know if it works for you!)

If you enjoy this post, you might enjoy my illustrated newsletter about branding, creativity, and running a one-person-business. you can sign up here