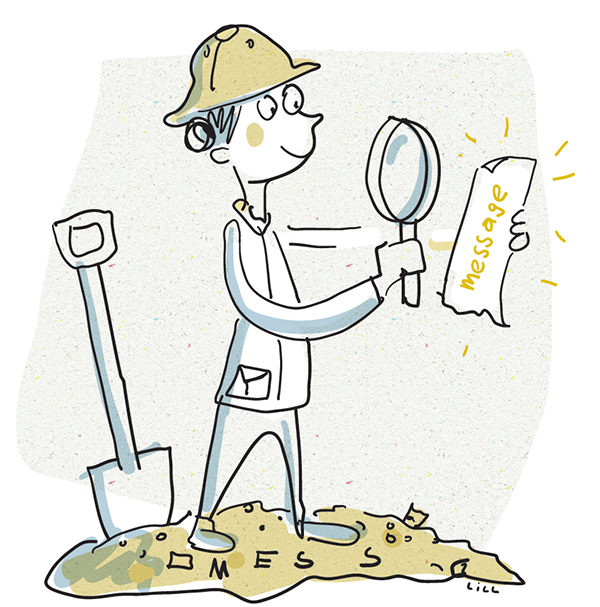 In market your message, I gave you some questions that might help with finding your message. It inspired me to draw someone digging. The heap of dirt reminded me that the message is often buried in a mess we have overcome.
Like the formerly shy public speaking coach who is now teaching people to find their voice, and cut through the noise without shouting.
I wonder if there are people in this world who have never struggled with anything. If you're one of them, you might want to invent a mess anyway, in order to become more relatable.
Happy digging!

If you enjoy this post, why don't you subscribe to my brand messaging newsletter for visual thinkers? This way you won't miss out on my events and freebies.
You can sign up here